Sport utility vehicles are the long-distance runners of the automotive world.
That means the most-durable SUVs generally last longer than the longest-lasting cars or trucks, according to a new study by iSeeCars.com auto shopping website.
And the longest-lasting of all is the full-size Toyota Land Cruiser.
The Toyota Sequoia is a distant second, but nine of the top 10 vehicles that reach the 200,000-mile mark are SUVs, with only the Honda Ridgeline light-duty pickup breaking into the list at No. 10.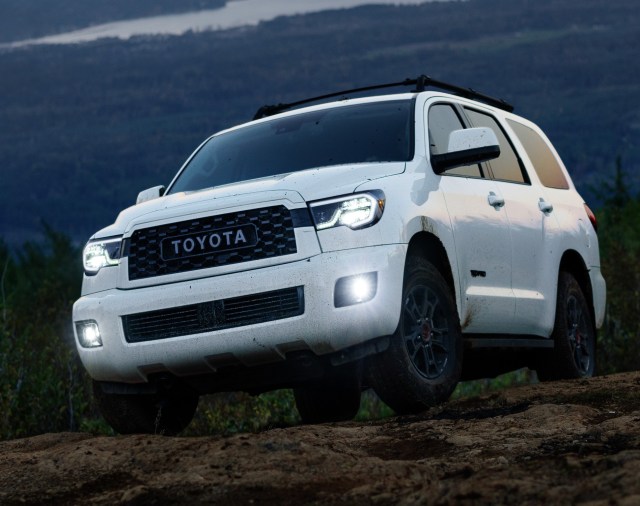 The Land Cruiser topped the list with 15.7 percent lasting at least 200,000, iSeeCars.com found.
"With roots dating back to 1950, the iconic and indestructible Toyota Land Cruiser is designed to last at least 25 years," observed Phong Ly of iSeeCars.com. "It is relied upon in many developing countries where off-road driving is the norm."
RELATED
Longest-lasting vehicles for 2019: 8 SUVs, 5 American made – iSeeCars.com
Built on truck platforms, Land Rover and Sequoia both are durable as trucks with seating for up to eight passengers, Ly said, making them "capable" family haulers able to endure high mileage.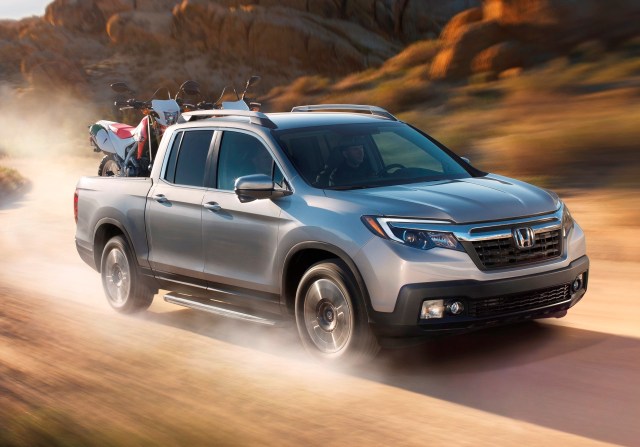 The Land Cruiser and Sequoia also led the short list of vehicles most likely to reach 300,000 miles.
The website analyzed more than 15.8 million vehicles sold in 2019 to determine which models have the highest percentage to reach at least 200,000 miles.
Including the Land Cruiser and Sequoia, three of the top five and four of the top eight longest-lasting vehicles are made by Toyota, iSeeCars reported. Two Chevrolet SUVs and two GMC sport utilities, essentially upgraded Chevrolets, also broke into the top 10.
Longest-lasting vehicles
Here are the top-10 vehicles along with the percentage lasting at least 200,000 miles:
Toyota Land Cruiser, 15.7 percent
Toyota Sequoia, 9.2 percent
Ford Expedition, 5.2 percent
Chevrolet Suburban, 4.9 percent
Toyota Highlander Hybrid, 4.2 percent
Chevrolet Tahoe, 4.1 percent
GMC Yukon XL, 4.1 percent
Toyota 4Runner, 3.9 percent
GMC Yukon, 3.2 percent
Honda Ridgeline, 3 percent
Six additional SUVs beat the 0.9 percent segment average for lasting at least 200,000 miles, including the Lincoln Navigator (2.6 percent), Honda Pilot (2.4 percent), Cadillac Escalade and Acura MDX (1.6 percent), Cadillac Escalade ESV (1.5 percent) and Toyota Highlander (1.3 percent).
Longest-lasting passenger vehicles
Following are passenger cars and minivans lasting at least 200,000 miles:
Honda Odyssey minivan, 2.7 percent
Toyota Avalon, 2.6 percent
Honda Civic, 2.3 percent
Toyota Sienna minivan, 2 percent
Toyota Prius, 2 percent
Honda Accord, 1.8 percent
Mercedes-Benz E-Class, 1.7 percent
Chevrolet Impala, 1.6 percent
Toyota Camry, 1.5 percent
Toyota Camry Hybrid, 1.5 percent
"Toyota is known for building reliable, long-lasting vehicles with below-average ownership costs, which helps explain why it is so well-represented across all vehicle types," said Ly.
Longest-lasting trucks
Following are trucks with more than the 1.8 percent segment average for lasting at least 200,000 miles:
Honda Ridgeline, 3 percent
Toyota Tundra, 2.9 percent
Toyota Tacoma, 2.5 percent
Chevrolet Silverado 1500, 2 percent
Ford F-150, 1.9 percent
"The Honda Ridgeline's unique unibody design gives it the function of a pickup truck with the handling and efficiency of a crossover SUV, while achieving the reliability ratings characteristic of the Honda brand," said Ly of the only pickup to make the overall top-10 list.
However, he explained that "of all vehicle types, pickup trucks are the most likely to reach 200,000 miles with a 1.8 percent average for the segment, double the average for SUVs."
"While full-size SUVs and pickup trucks are the most likely to reach 200,000 miles, there are still options for consumers who want an enduring vehicle outside of these categories," said Ly. That includes "practical" sedans and minivans that are proven to go the distance.
For more results, including the longest-lasting vehicles by segment and the longest-lasting hybrid cars, see the full report on the iSeeCars.com study.