When is a car crash not an accident?
When it's done on purpose to rate a vehicle's ability to keep its occupants safe. And it's no accident when some vehicles are rated among the safest after crash testing.
The Insurance Institute for Highway Safety (IIHS), which is famous for sending vehicles hurtling into immovable objects to test their ability to withstand crashes, has added 17 Top Safety Pick+ and 16 Top Safety Pick winners to those announced earlier this year.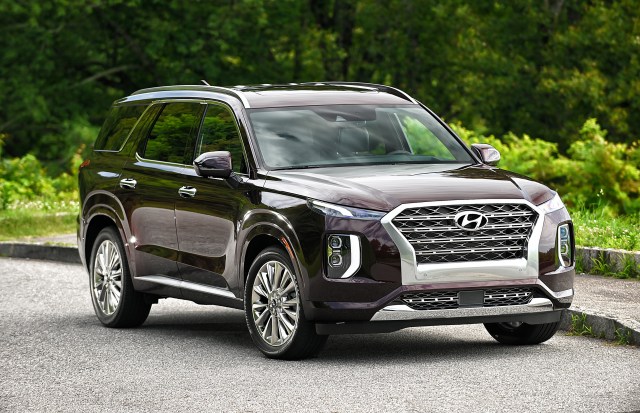 Ranging from the 2019 Subaru Crosstrek Hybrid to the 2019-20 Ram 1500 Crew Cab, TSP+ vehicles comprised nine categories from small cars to large pickups.
Overall, the IIHS has named 47 TSP+ awards and 43 TSP awards, a total of 90 this year.
The insurance group has been testing vehicles since 2006, but standards have been raised as vehicle safety features and systems improve. The current standards comprise nine safety tests in the categories of crashworthiness, crash avoidance and mitigation, and child seating capability.
"Over the years, IIHS has added to and strengthened criteria [on both TSP+ and TSP awards] … to encourage manufacturers to speed up safety advances," said the group.
These are the 17 vehicles earning IIHS' top award (TSP+) since the earlier announcement:
Small Cars
Subaru Crosstrek Hybrid
2020 Kia Soul
Midsize Luxury Cars
BMW 3 series
Mercedes-Benz C-Class
Large Cars
Kia Stinger hatchback
Large Luxury Cars
Audi A6
Lincoln Continental
Small SUVs
Hyundai Tucson
Subaru Forester
Toyota RAV4
Volvo XC40
Midsize SUVs
2020 Hyundai Palisade
Midsize Luxury SUVs
BMW X-5
Hyundai Nexo
Lexus NX
Large SUVs
Audi e-tron
Large Pickups
2019-20 Ram 1500 Crew Cab
"Vehicle safety has improved dramatically over the past decades," said an IIHS official. "All automakers now recognize the important role safety plays in consumer choices. And they're increasingly receptive … to understanding the next steps to keep people from harm in motor-vehicle crashes."
For more details on the previous IIHS picks, see Where to find the safest new and used vehicles based on crash test results, which includes a video on what it takes to be selected as an IIHS Top Safety Pick.