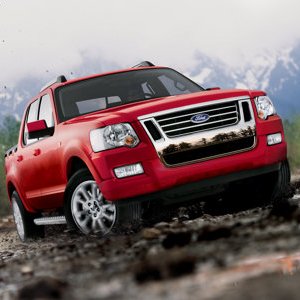 If you could buy a good used car that will last a long time and get a 9 or 10 percent discount from its market price, would you?
It's worth thinking about, especially if you are among those drivers who keep your vehicle until it stops.
Well, iSeeCars.com, a car shopping and comparison website, did some of the thinking for you with its latest report, "Best deals on longest-lasting cars" in which it provides a top 10 list of used cars.
And iSeeCars.com isn't kidding when it uses the term "long-lasting," as it identifies only vehicles from 2008 to 2012 model years which are "proven to be road-worthy at over 200,000 miles" based on the website's own data on 400,000 vehicles available for sale April 1 to Aug. 1, 2014.
To qualify for the list, used cars and other vehicles had to be available for at least 5 percent below market price, but every vehicle in the top 10 can be found for as much as 8.9 to 10.3 percent average below market price. "These substantial discounts are yet another indicator that, while our economy is recovering, sellers recognize that the best way to sell more cars is to offer them at a discount," said Phong Ly of iSeeCars.
Following is the iSeeCars.com list, with the vehicle followed by the percentage of deals available at least 5 percent below market value, average mileage and average prices of those vehicles, and the average percentage below market value at which those vehicles are available:
Ford Explorer, 20 percent, 53,456 miles, $21,832, 9.4 percent.
Acura TL, 20 percent, 46,956 miles, $21,532, 9.2 percent.
Ford Taurus, 19 percent, 58,737 miles, $15,114, 10.3 percent.
Nissan Maxima, 18 percent, 46,366 miles, $18,292, 10.2 percent.
Toyota Camry, 17 percent, 39,648 miles, $16,303, 9.5 percent.
Honda Accord, 16 percent, 44,751 miles, $15,231, 9 percent
Chevrolet Silverado 1500, 16 percent, 44,751 miles, $15,231, 9 percent
Ford F-150, 15 percent, 53,831 miles, $23,397, 9.5 percent
Honda Civic, 15 percent, 46,971 miles, $13,075, 9.3 percent
Honda Odyssey, 15 percent, 50,945 miles, $21,212, 8.9 percent
For example, 20 percent of 2008-2012 Ford Explorers are sold at more than a 5 percent discount, have average mileage of 53,456 and are available for an average $21,832 or 9.4 percent below market value.
"Because so many of these popular, long-lasting models are priced below market value right now, consumers who buy one are essentially getting an instant coupon for about 10 percent off," said iSeeCars' Ly. "What's more, since we know from an earlier study [of long-lasting vehicles] that these cars are saleable at 200,000 miles or more, these vehicles have plenty of their lifespan left."
See the Santander Consumer USA blog for more news on auto-, auto-finance and SCUSA-related topics.