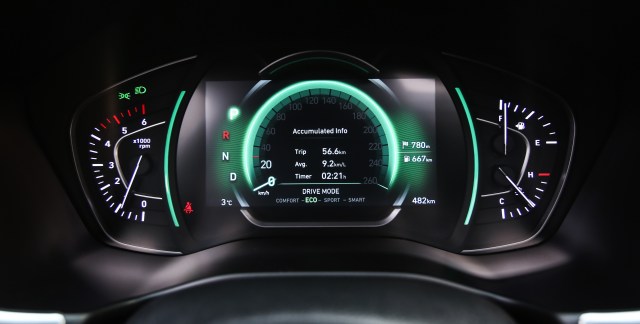 Beauty is in the eye of the beholder.
Assuming that is true, behold the WardsAuto's 10 best vehicle interiors of 2019.
Luxury brands won a majority of spots on the WardsAuto list of the 10 best interiors, described as new or significantly redesigned for 2019. But that doesn't mean vehicles that are more affordable to average buyers aren't represented on the top-10 list.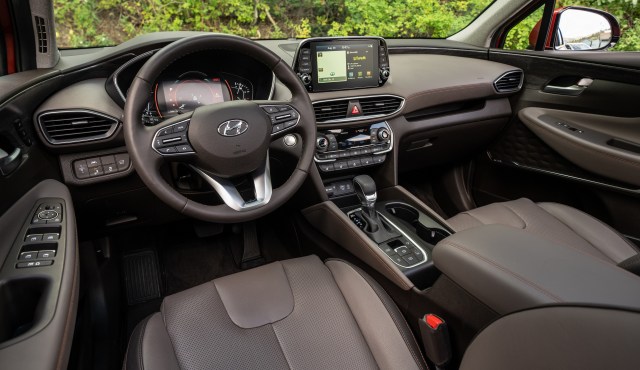 The top 10 range from the Nissan Kicks compact CUV with the lowest sticker price at $23,330 to the Bentley Continental GT that "delivers rarefied levels of craftsmanship, comfort and luxury" for $276,730.
The eight vehicles in between include two others that are priced under $40,000 and six above $50,000.
The Nissan, in fact, is the lowest-priced model among all 33 nominees for the Wards list and the Continental was the highest-priced vehicle considered by Wards editors over two months of test drives.
Both make the final list "because they represent meaningful achievement in their respective segments," according to WardsAuto, which announced the winners at the New York International Auto Show.
Here is the complete list of winners from lowest- to highest-priced models along with sticker prices:
WardsAuto 10 best interiors
Nissan Kicks ($23,330)
Toyota RAV4 Hybrid ($39,565)
Hyundai Santa Fe ($39,905)
Genesis G70 ($44,895)
Jeep Gladiator Rubicon ($51,245)
Mercedes-Benz A220 ($51,935)
Volvo V60 ($54,690)
Lincoln Nautilus ($67,630)
BMW M850i ($119,295)
Bentley Continental GT ($276,730)
Wards editors evaluated the vehicles based on aesthetics, comfort, fit-and-finish, material quality, ergonomics and value.
Here are the other vehicles considered for best-interior awards based on sticker prices:
Under $40,000
Toyota Corolla hatchback ($25,418)
Kia Forte ($26,220)
Mazda Mazda3 ($27,695)
Volkswagen Jetta ($27,795)
Honda Insight ($28,985)
Hyundai Veloster N ($29,920)
Nissan Altima ($34,780)
Subaru Forester ($35,270)
Hyundai Palisade (TBD)
$40,000-$50,000
Lexus UX 200 ($41,285)
Ford Ranger Lariat ($44,240)
Toyota Avalon ($44,913)
Subaru Ascent ($45,670)
Acura RDX ($48,395)
Chevrolet Blazer ($49,290)
More than $50,000
Lexus ES 350 ($50,959)
Cadillac XT4 ($54,785)
BMW 330i ($58,770)
GMC Sierra Denali ($67,735)
BMW X5 ($72,530)
Audi Q8 ($77,090)
Mercedes-Benz GLE ($80,955)
Porsche Cayenne Turbo ($157,400)
Ultimately, you are the final judge because the best vehicle interior is the one that provides you the most comfort, safety and security for your driving needs and the amount you can spend.
You are the beholder.