See 22 top-rated vehicles, 33 others that shine for 2018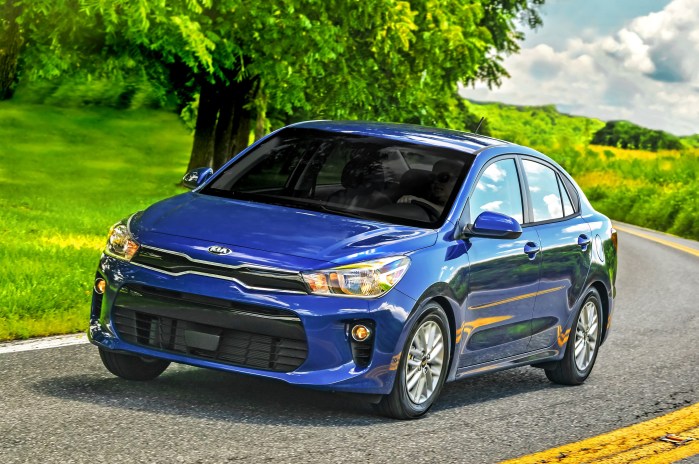 Quality comes in all shapes and sizes.
That may be especially true if you're talking about the hundreds of car, truck, SUV and minivan models from which new-vehicle shoppers can choose every year.
If that's your dilemma, J.D. Power's U.S. Initial Quality Study (IQS) might help you narrow the field.
This year's IQS awards identify 22 vehicle models in 20 categories as top picks based on results of a 233-question survey of 75,712 new-car owners and lessees. Another 33 models also were rated highly in the 20 categories, which ranged from small car to heavy-duty pickup.
The 233 survey questions covered potential vehicle problems in eight areas: exterior; seats; driving experience; engine/transmission; features/controls/displays; interior; heating, ventilation and air conditioning, and audio/communication/entertainment/navigation systems.
"The Initial Quality Study serves as the industry benchmark for new-vehicle quality measured at 90 days of ownership and has proven to be an excellent predictor of long-term reliability, which may significantly impact new-vehicle purchase decisions," said J.D. Power.
Following are IQS award winners and runners-up in J.D. Power's 20 categories:
Cars and minivans
Small car
Kia Rio
Nissan Versa and Chevrolet Bolt
Compact car
Toyota Corolla
Chevrolet Cruze and Kia Forte
Small premium car
Acura ILX
BMW 2 Series and Mercedes-Benz CLA
Compact premium car
BMW 4-Series
Infiniti Q60 and Lexus ES
Midsize car
Nissan Altima
Kia Optima and Ford Fusion
Midsize premium car
Lincoln Continental
Genesis G80 and Lexus GS
Midsize sporty car
Ford Mustang
Minivan
Dodge Grand Caravan
Kia Sedona and Toyota Sienna
Large car
Nissan Maxima
Ford Taurus and Chrysler 300
Large premium car
Genesis G90
BMW 7 Series and Mercedes-Benz S-Class
SUVs and pickups
Small SUV
Hyundai Tucson
Kia Sportage and Mitsubishi Outlander Sport
Small premium SUV
BMW X1 and Mercedes-Benz GLA-Class
Compact SUV
Buick Envision
Ford Escape and Honda CR-V
Compact premium SUV
Lincoln MKC
Porsche Macan and Mercedes-Benz GLC
Midsize SUV
Kia Sorento
Hyundai Santa Fe, Ford Explorer and Nissan Murano
Midsize premium SUV
BMW X6
Lexus RX and Porsche Cayenne
Midsize pickup
Nissan Frontier
GMC Canyon and Honda Ridgeline
Large SUV
Ford Expedition
GMC Yukon and Chevrolet Tahoe
Large light-duty pickup
Chevrolet Silverado
Large heavy-duty pickup
Chevrolet Silverado and Ford Super Duty
Ford Motor Company received the most model-level awards (five) for its Ford and Lincoln brands; followed by Hyundai Motor Group (four) for its Kia, Hyundai and Genesis brands; and General Motors for its Buick and Chevrolet brands, along with Nissan and BMW (three each). Honda/Acura, Dodge, Mercedes-Benz and Toyota captured one category award each.
The model-level J.D. Power awards included ties in two study categories.
For more details on the IQS awards, including brand-level results, see New-vehicle initial quality improves again, J.D. Power finds or the infographic Spotlight: J.D. Power 2018 Initial Quality Study.
Detailed results for all categories 2010-2018 also are available on the J.D. Power website.