You don't have to spend a lot of money to buy a cool new vehicle.
In fact, Kelley Blue Book has identified 10 new cars under $18,000 that meet their definition of "cool."
Atop the list for the third consecutive year is the Mazda3, which has made the KBB.com annual affordable cool-cars list every year of the vehicle's 13-year existence.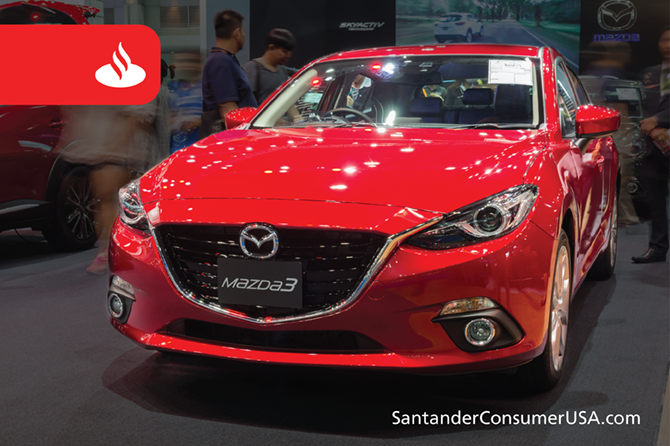 "Cool sure has come a long way," said Jack R. Nerad, executive editorial director and market analyst for Kelley Blue Book. "It's incredible to see all the amazing tech features and amenities you can get on an affordable car these days compared to a decade ago."
Two longstanding criteria are critical among the deciding factors of what KBB.com editors concede is a subjective "cool factor" – that a vehicle is fun to drive and fun to own.
"In our eyes, the combination of cool and affordable doesn't get better than the Mazda3," said Nerad. "Gorgeous and sporty outside as well as inside, the Mazda3 backs it all up with fun-focused driving dynamics and praiseworthy fuel efficiency."
Other vehicles on the list, along with points on a 10-point scale and the KBB review, are:
Honda Civic (9) – The new Civic essentially reinvented the compact car category … And it's still the only one with a Honda badge and all the refinement, reliability and reputation that come with it."
Jeep Renegade (8) – "For buyers who believe the grass is always greener way over there, beyond the reaches of the road, the Jeep Renegade's ability and attitude qualify it as the coolest way to get there."
Volkswagen Golf (9.8) – "The quiet-cool Golf doesn't scream for attention, instead earning respect with a mix of elegantly refined but understated exterior styling, a rich interior and impeccably European driving dynamics."
Kia Soul (9) – "The Soul's future industrial design still turns heads, but that's only part of its cool quotient. [Other factors] make it as smart as it is stylish."
Hyundai Veloster (7.9) – "The Veloster is among the most uniquely configured cars on the road. But what makes it so compelling is that it mixes that standout style with practicality and affordability."
FIAT 500 (8.4) – "Almost a foot shorter than a Mini Cooper, the FIAT 500 is just as big on personality but with an even smaller starting sticker price."
Honda Fit (8.7) – "A class leader in practicality, reliability and resale value, the Honda Fit is arguably the smartest choice you can make in the subcompact category. But it's also loaded with personality …."
Ford Fiesta (7.5) – "Thanks in large part to its Ford of Europe upbringing, Ford's subcompact car is as fun to drive as it looks … [and] even landed a spot on our list of 10 coolest cars under $25,000."
Chevrolet Sonic (8.6) – "Surprisingly comfortable on the highway and equally fun on appropriate asphalt, Chevy's subcompact entry has always impressed us with its well-rounded driving manners."
Go to KBB.com's 10 Coolest Cars Under $18,000 for more details, photos and videos.
How cool is that?