Auto recalls may be the "new normal."
Which also means that vehicle owners need to be vigilant.
After a record-setting year in 2014 – almost 64 million vehicles in 803 campaigns – automakers already had recalled more than 32.4 million through early August, according to a Detroit News analysis of government data and manufacturer reports.
"Several automakers are on pace for a record-setting number of recalls, and the total number of campaigns this year could come close to last year," the News reported.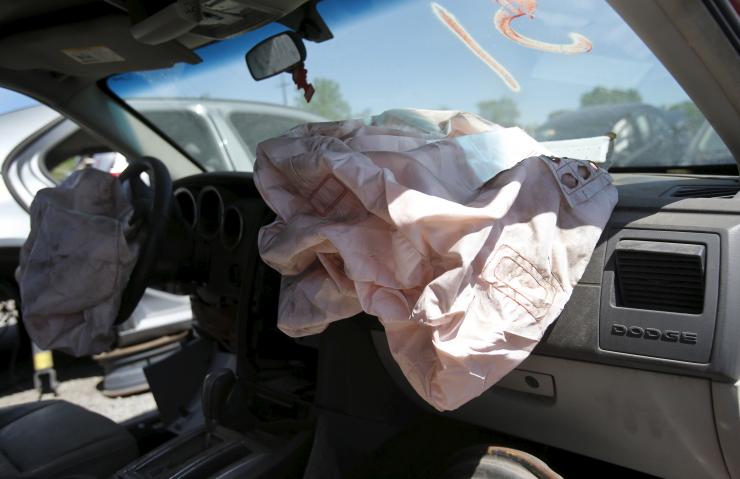 So, then, how will you know if your vehicle has been recalled by the manufacturer?
Well, if you haven't moved to a new address since buying your new vehicle, it's easy, because new-vehicle owners typically are notified of a recall by mail.
(Just be sure you don't throw it out with your junk mail before looking at it!)
Just to keep things interesting, though, let's say that you have relocated since you purchased your vehicle – or didn't notify the manufacturer after buying it used. Then it's possible that you will not receive the aforementioned notification.
In this case, you'll need to obtain the 17-digit vehicle identification number (VIN) for your vehicle. You can find that on your purchase documents, insurance card, title/registration or the VIN plate of your vehicle (found most easily on the driver's side of the vehicle's dashboard, near the windshield).
Once you have your VIN, you have several choices:
Visit the website of your vehicle manufacturer, such as General Motors, Ford, FIAT Chrysler Automobiles, Toyota and Honda.
Visit the National Highway Traffic Safety Administration (NHTSA) website, which provides a recall look-up by VIN for most light vehicle manufacturers.
Call NHTSA at 888-327-4236. You still will need your VIN.
Download the NHTSA Safercar mobile app for iPhone or Android, so you can check your VIN on the go. This could be particularly helpful if you're shopping for a used vehicle and would like to check for outstanding recalls.
In any case, it's important to not panic. Read the details of the notification so you're familiar with any special instructions regarding the recall.
"There is a new normal," Sean Kane, president of Safety Research and Strategies, an auto safety advocacy group, told the newspaper.
"Manufacturers are becoming much more diligent about fixing things that they would have been able to get away with doing customer satisfaction or dealer bulletins that [the government] would have accepted in the past."
Next week, we'll tell you what to do if your vehicle has been recalled.
– Linda Steil contributed to this post.