Cars come and go, but the Ford F-150 pickup truck apparently is forever.
The 2018 version of America's best-selling vehicle was named truck of the year – for the second consecutive year – in AutoWeb's Buyers Choice Awards.
But Ford, which received a total of five awards, including four category wins, actually finished second to Honda Motor Company, which scored five category wins and two overall wins – the 2018 Honda Civic, best car of the year, and the 2018 Honda CR-V, best utility vehicle of the year.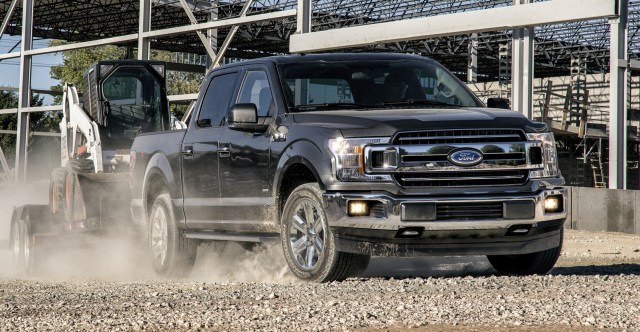 "Consumer interest for Honda is the direct result of the manufacturer's meaningful redesigns on models in nearly every vehicle category," said Joni Gray, AutoWeb chief editor. "This along with its reputation for reliability and connectivity, make a compelling car buyer story."
Honda won category awards for best compact (Civic), best hatchback (Fit), best sedan (Accord), best van (Odyssey) and best small SUV (CR-V). Ford's other winners were best coupe (Mustang), best sports car (Mustang), full-size truck (F-150) and best heavy-duty truck (F-250).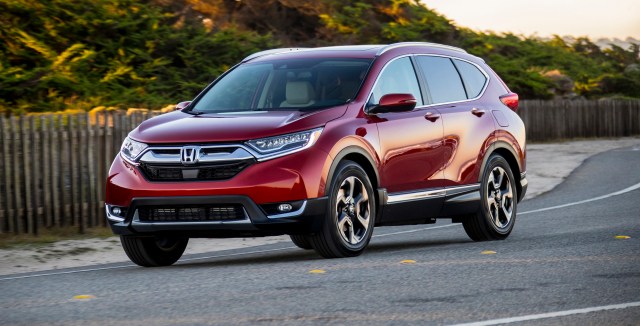 "As for Ford's wins, the Mustang and F-Series continue to capture the hearts and minds of U.S. truck and sports car buyers, as much now as in the past," Gray said.
Toyota was the only other manufacturer to capture more than one award, winning best alternative fuel vehicle (Prius) and best small truck (Tacoma).
Other winners, all 2018 models, by category are:
Convertible – Mazda MX-5 Miata
Wagon – Subaru Outback
Luxury car – Cadillac CTS Sedan
Midsize SUV – Kia Sorento
Large SUV/crossover – Chevrolet Tahoe
Luxury SUV – Acura MDX
The awards are derived from price quote requests for specific vehicles from more than 120 million consumers who visited AutoWeb's network of automotive sites from October 2016 to October 2017 compared to all other vehicles in their categories.
"These awards are especially meaningful … given the fact that tens of millions of consumers have spoken and these are the vehicles they are most interested in buying," said Jeff Coats, president and CEO of AutoWeb, formerly known as Autobytel. "Each of the manufacturers on this list [created] cars that are in the highest demand among today's car buyers."
This year's awards list differed dramatically from 2017 when the Audi A4 and Mazda CX-5 were named best car and best utility vehicle, respectively, besides the best truck, F-150.
Among other awards, Mazda won four, including three category winners – MX-5 Miata convertible, CX-9 large SUV and CX-5 small SUV – Honda, Nissan, Ford, Chevrolet, Toyota and Audi each won two, and Subaru, Infiniti, Tesla and Alfa Romeo won one apiece.