What's the deal?
You may be asking that question if you're shopping for a pre-owned vehicle.
Despite the abundance of incentives available on new-car purchases, they aren't as apparent for used.
Your eyes and ears are not deceiving you.
Used-car incentives are different – and here's how.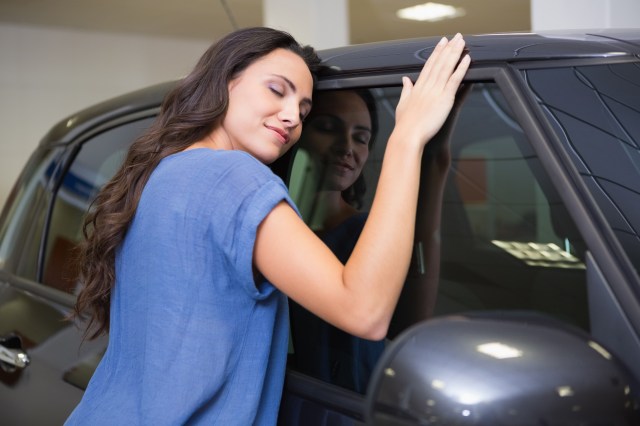 Used deals usually involve special financing instead of cash back on certified pre-owned (CPO) vehicles – although you might consider the warranty and other details of CPO programs buying incentives.
"Unfortunately, automakers don't provide the same range of incentives on used vehicles as they do on new cars," says Autotrader, a shopping website.
But, then, special financing, a great CPO warranty and other perks could make the difference.
RELATED
As seen on TV: How car incentives work, saving savvy shoppers $$$
New-car incentives: How to choose between a rebate and lower financing
For example:
Chevrolet, which U.S. News and World Report, NADA Guides and Forbes all rate as one of the best CPO programs, also offered special financing in March as low as 1.9 percent for qualified buyers on Cruze, Equinox, Malibu, Silverado and Traverse models, depending on loan terms.
And Toyota, which also was recommended by those three sources, was offering 2.9 percent on certified pre-owned Camry, Camry Hybrid, RAV4 and RAV4 Hybrid models.
Ford, which was recommended by Forbes magazine, was offering financing as low as 1.9 percent to qualified buyers on all CPO models, including the F-150 pickup, depending on loan terms.
The best special financing incentives in March (0.9 percent) were from luxury brands such as BMW, Jaguar, Land Rover and Volvo, according to CarFax and U.S. News, but many mainstream brands matched the Chevrolet and Ford financing rates on selected CPO models.
The only cash-back deals available, based on several websites, were from Nissan, which was offering $750 on a CPO Leaf and $450 on some other models.
So where can you find these deals?
Incentives on these sites generally are updated monthly.
Of course, you also could go to individual manufacturers' websites for information on CPO incentives.
And then there are possible dealership incentives, although, according to Autotrader, "they won't be as comprehensive as automaker deals; they won't offer thousands of dollars back, for instance, or 0 percent interest over a long term. Many dealerships offer low interest rates and at least a few hundred dollars back on used cars, however, to help convince shoppers to buy from them."
Although, Autotrader suggests, "These offers should be in addition to negotiation … that they should be applied at the end of a deal after you've negotiated your best price on the vehicle."
So, while incentives may not be as big or as obvious on used cars, they still are worth researching.
"If you are in the market for a used car, you may be able to get the best price by looking for special pricing and incentives," according to Cars.com, another shopping website, which is included in our list. "Taking advantage of these incentives is a great way to lower the overall price of a used vehicle … [although] not every buyer will qualify for discount financing."
The incentives described here are not affiliated with Santander Consumer USA or with Chrysler Capital, which SC operates under license from Fiat Chrysler Automobiles.