You can depend on Toyota's luxury brand Lexus.
So says J.D. Power's 2015 U.S. Vehicle Dependability Study (VDS), which looked at the most reliable automotive brands during the first three years after purchase.
Lexus is in a league of its own, reporting a "jaw-dropping score" of just 89 problems per 100 vehicles (PP100), while every other brand reported 110 PP100 or more, according to J.D. Power. This is the fourth consecutive year Lexus has ranked highest in the dependability study.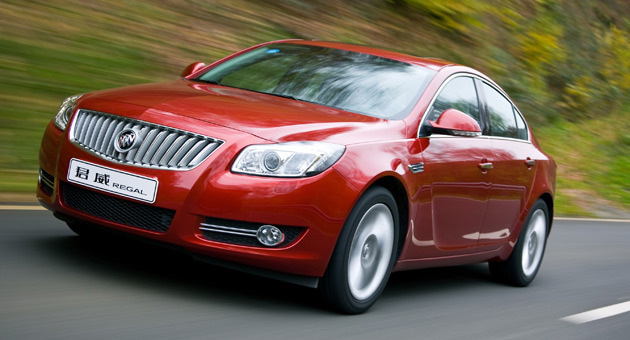 But if you're looking for a more affordable new or used vehicle, there are plenty from which to choose. Those brands, followed by their J.D. Power rank, are Buick (2), Toyota (3), Honda (5), Scion (9), and Chevrolet and GMC (10), all of which made the Yahoo! Autos "reliability" list we reported previously.
RELATED: These auto brands show 'easily detectable patterns' or reliability, insider says
Other brands in the J.D. Power top 10 were Cadillac (4), Porsche (6), Lincoln (7) and Mercedes-Benz (8). However, only Lexus and Mercedes-Benz also made the Yahoo! Autos list, which reported on "long-term" reliability, according to contributing writer Steven Lang.
The J.D. Power top 10 all reported 123 PP100 or less (with GMC and Chevrolet tying at that mark).
Other automotive brands with above-average dependability in order were Acura, Nissan, Ram, Audi, Mazda, Mitsubishi, Infiniti and BMW. The average score among the 31 brands comprising the dependability survey was 147 PP100, with brand scores ranging from 89 to 273.
The J.D. Power survey covers issues with cars and trucks from the 2012 model year and is based on responses from more than 34,000 original owners of the brands represented.
The problem area that is emerging as most significant to vehicle owners in the first three years?
"Technology is playing an increasingly critical role in owners' perceptions of overall vehicle reliability," reported J.D. Power. "The top two problems reported by owners are Bluetooth pairing/connectivity and built-in voice recognition systems misinterpreting commands."
And those "typically don't go away after the ownership honeymoon period is over," J.D. Power said.