Best buy.
Two of the most exciting words to hear if you're shopping for your next vehicle.
In a previous post, we wrote about Kelley Blue Book's dozen best 2016 vehicles to buy – and tipped you off to where you can find 37 more finalists from among more than 300 new-car models.
Now it's Consumer Guide Automotive's list of 35 best buys from among more than 150 models tested.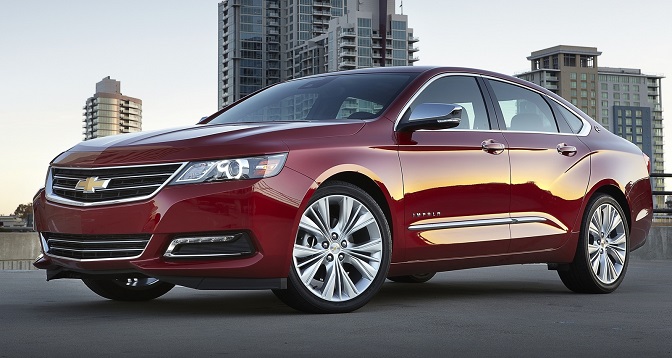 The CG brand winner was Chevrolet, with four models in 19 categories, including three – the Impala, Corvette and Colorado pickup – that also ranked among KBB's best. Chevrolet is followed by Kia and Acura with three models each, and Cadillac, GMC, Hyundai, Toyota and Volkswagen with two each.
"A vehicles does not become a Best Buy based solely on objective ratings," says Consumer Guide. "It also has to distinguish itself as being a good dollar value compared to others in the class."
In all, a dozen vehicles (asterisks below) made both the CG Best Buy list and KBB's group of 49 Best Buy finalists. Besides the three Chevrolets, this group comprises two Mazdas – Mazda6 and Mazda MX-5 – and one model each from Acura, Ford, Honda, Hyundai, Kia, Toyota and Volvo.
Below is the Consumer Guide list by category and including the number of vehicles in that category:
Editor's Choice
2016 Volkswagen Golf family
"Despite this considerable blot [emissions cheating] on Volkswagen's reputation, the fact remains that the Golf lineup is full of standout vehicles," said Consumer Guide Automotive online, which listed the Golf, Golf GTI, Golf R, Golf SportWagen and e-Golf models.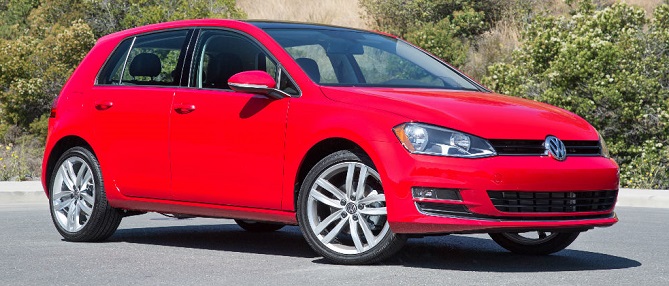 Subcompact cars (12 models) – Scion IA and Kia Soul
Compact cars (20 models) – Mazda 3 and Volkswagen Golf SportWagen
Premium compact cars (14 models) – Audi A3 and Cadillac ATS
Midsize cars (15 models) – Mazda 6* and Toyota Prius V
Premium midsize cars (22 models) – Acura TLX and Lexus ES
Large cars (9 models) – Buick LaCrosse, Chevrolet Impala* and Hyundai Genesis*
Premium large cars (11 models) – Kia K900
Sporty/performance cars (18 models) – Ford Mustang*, Mazda MX-5* and Volkswagen Golf GTI
Premium sporty/performance cars (18 models) – Chevrolet Corvette*
Compact crossover/SUVs (15 models) – Mazda CX-5 and Nissan Rogue
Premium compact crossover/SUVs (15 models) – Acura RDX and Lincoln MKC
Midsize crossover/SUVs (18 models) – Honda Pilot*, Toyota Highlander* and Hyundai Santa Fe/Santa Fe Sport
Premium midsize crossover/SUVs (17 models) – Acura MDX* and Volvo XC90*
Large SUVs (7 models) – Dodge Durango
Premium large SUVs (8 models) – Cadillac Escalade
Minivans (7 models) – Kia Sedona*
Compact pickup trucks (4 models) – Chevrolet Colorado* and GMC Canyon
Large pickup trucks (6 models) – Chevrolet Silverado 1500, GMC Sierra 1500 and Ram 1500
Electric vehicles (15 models) – No winners named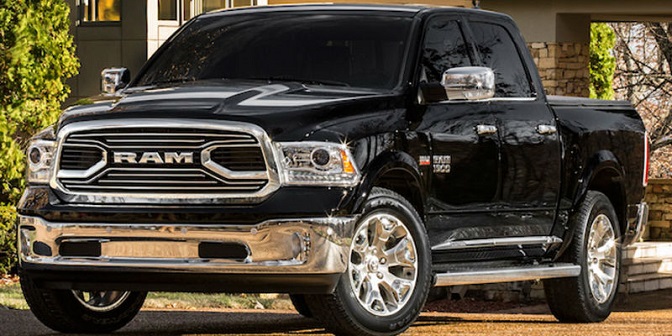 For more details on both Best Buy lists, visit Consumer Guide and Kelley Blue Book online.
Consumer Guide, "one of the first car-test organizations to hit the Web," says at least four members of its team evaluate each car reviewed. Provided by the manufacturers – or, in some cases, local car dealers – vehicles are driven an average of 500 miles over two weeks.
"This process enables us to provide balanced and bias-free evaluations," says Consumer Guide. For shoppers, it's at least more useful research for their car search.