New-car value comes in many shapes and sizes.
But Vincentric, an automotive data analysis company, thinks it has identified the best of 2019.
From the Mitsubishi Mirage G4 subcompact to the Infiniti QX60 luxury large SUV/crossover, 32 vehicles comprise Vincentric's 15th annual Best Value in America Awards.
The biggest new car value winners this year are Toyota, which received six model awards and a brand award, followed by Audi and Honda, with three model awards and a brand award for each. Fiat Chrysler Automobiles' Ram pickups earned two model awards and a brand award.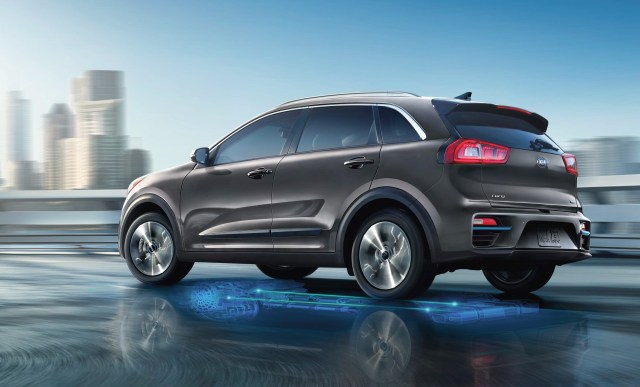 This year's awards included numerous repeat winners, with notable results for the Toyota Tacoma – winning for the 15th year in a row – the Ford F-150, which earned an award for the seventh time, and the Jeep® Wrangler, which won its segment for the fifth time.
If you're interested in shopping for an older model that won previously, the automotive analytics firm provides similar value picks for every year since 2005.
Following are the 2019 models providing the best value in their segments, according to Vincentric, based on cost-of-ownership using eight different factors: depreciation, fees and taxes, financing, fuel, insurance, maintenance, opportunity cost, and repairs. Value winners were the vehicles that had lower-than-expected ownership costs given their market segment and price.
SUV/Crossover and Van
Top Brand: Toyota
Subcompact: Toyota C-HR
Compact: Jeep® Wrangler
Mid-Size: Toyota 4Runner
Large: Toyota Land Cruiser
Hybrid: Kia Niro
Minivan: Toyota Sienna
Luxury SUV/Crossover
Top Brand: Land Rover
Compact: Lexus NX 300
Mid-Size: Land Rover Discovery
Large: Infiniti QX60
Truck
Top Brand: Ram
Small: Toyota Tacoma
Full-Size 1/2-Ton: Ford F-150
Full-Size 3/4-Ton: Ram 2500
Full-Size 1-Ton: Ram 3500
Passenger Car
Top Brand: Honda
Subcompact: Mitsubishi Mirage G4
Subcompact Hatchback: Honda Fit
Compact: Volkswagen Beetle
Compact Hatchback: Subaru Impreza
Mid-Size: Volkswagen Passat
Large Sedan: Toyota Avalon
Sports Car: Mazda MX-5 Miata
Hybrid: Honda Accord Hybrid
Electric/Plug-In Hybrid: Honda Clarity
Luxury Car
Top Brand: Audi
Compact: Mercedes-Benz CLA Class
Coupe: Lexus RC 300
Mid-Size Sedan: Infiniti Q50
Premium Mid-Size Sedan: Audi A6
Premium Large Sedan: Audi A7
Wagon: Jaguar XF Sportbrake
Sports Car: Mercedes-Benz SLC Class
Convertible: Audi A5
Hybrid: Lexus LC 500h
Electric/Plug-In Hybrid: BMW i3
"Purchasing a new vehicle is a large investment," said David Wurster, president of the automotive analytics firm. "By analyzing all costs that occur when owning a vehicle, we're able to provide unique insight to help buyers find a vehicle that meets their needs while also providing award-winning value."
To reach its conclusions, Vincentric evaluated more than 3,000 vehicle configurations in all 50 states, plus Washington, D.C., using a range of annual mileage intervals and insurance profiles.