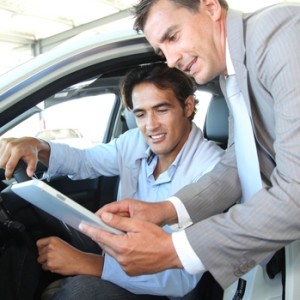 When you want or need a new vehicle, you may be tempted to go out and buy something without counting the costs. But don't give in to temptation.
Many people do not take the time to think about the additional costs associated with owning a vehicle such as:
How much you will have to spend on gas for the vehicle
How high is the car insurance on this type of vehicle
Are the maintenance costs higher on this vehicle compared to others in its class
No one really wants to think about additional costs of ownership when you may just be excited about getting into a new vehicle, or because you need a new vehicle due to an unforeseen situation with your current one. However these are some of the things you may want to think about before making that next purchase.
Before running out to buy your next new vehicle, check your budget. If you don't have a budget, you may seriously want to consider starting one.
For example, write out your weekly, bi-monthly or monthly income and figure out what is coming in and what is going out. How much money do you have left over? This is a good starting place to determine what kind of monthly payment you can afford and how much extra is left to cover additional expenses, such as fuel, car insurance and maintenance costs.
Now that you know how much you can afford, you can go to the RoadLoans.com payment calculator to plug in your desired loan terms, as well as the payment within which you want to stay. Once your numbers are plugged into the payment calculator, an amount appears to show you the payment that will be required for the loan you desire. How does that number fit into your budget?
The beauty of this is that you can figure and refigure the number as often as you wish until you find terms that will allow you to stay within your budget.
If you haven't applied for a loan yet, you can do so now at www.RoadLoans.com.
Then, when you're approved, simply take your loan package to the dealership of your choice to buy a vehicle that fits your needs.
Happy vehicle shopping!
By William Womack