Electric vehicle sales are hardly lighting up.
In fact, other than a trio of Tesla models, electric vehicles took a step back in 2019, despite availability of more EV models than ever in the United States.
Why the reluctance of car shoppers to embrace these vehicles of the future? Pre-purchase concerns such as insufficient range, implications for long-distance travel and finding places to charge were cited by 91 percent of current electric vehicle owners in a survey by AAA.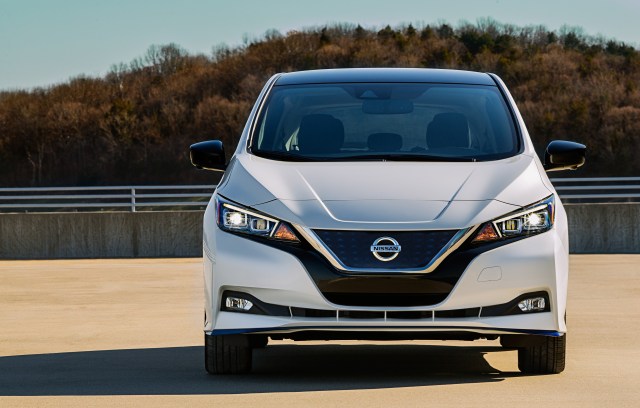 But, according to AAA, actually owning an electric vehicle is the "cure" for most consumer concerns.
"Although 40 million Americans have shown interest in buying electric for their next car, actual adoption is happening at a much slower rate," said Greg Brannon of the motor vehicle federation.
RELATED
The 14 most-affordable EVs (electric vehicles) may convince you it's time to buy
Why buy an electric vehicle? 10 things you must think about first
Fewer than 1 million EVs have been sold in the United States in the last decade, according to the U.S. Department of Transportation's Bureau of Transportation Statistics – closer to 1.5 million, based on data from the website InsideEVs. However, a significant portion of the total was sold in the last two years, pretty much coinciding with the strong sales of the Tesla Model 3.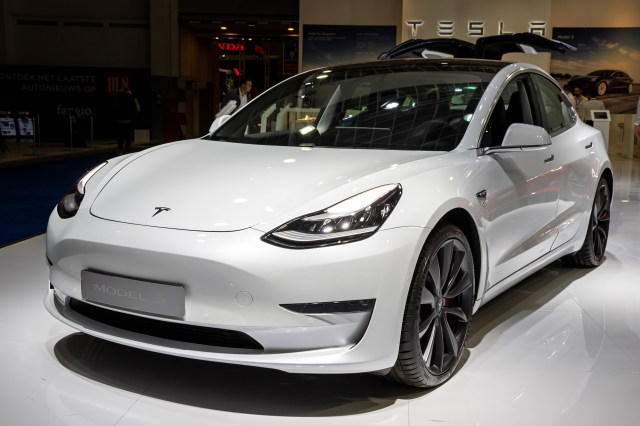 About six million more hybrid-electric and plug-in hybrids have been sold over the last 20 years. That compares with more than 17 million in total light vehicle sales in 2019 alone.
"AAA wanted to understand what kind of impact the experience of owning an electric vehicle has on perception of these cars and maybe, more importantly, if given the chance would consumers choose to go green again," according to Brannon in a press release about the AAA study.
The survey of EV owners, 71 percent of whom had not owned an electric car previously, showed that:
Nearly all (96 percent) said they would buy or lease another electric vehicle the next time they were in the market for a new car.
About three-quarters (77 percent) of owners surveyed who were originally concerned about insufficient range said they became less or no longer concerned post-purchase.
About 70 percent of those EV owners surveyed who originally were concerned about lack of places to charge their vehicles became less or no longer concerned.
More than three-quarters (78 percent) said they also have a gasoline-powered vehicle, yet 87 percent of those reported doing most of their driving in their electric vehicle.
"Perhaps the most surprising result of the survey was the impact ownership has on commonly held fears about electric vehicles, particularly those that have deterred consumers from making the leap to go green," AAA said. In the study, "almost all owners surveyed (95 percent) report never having run out of a charge while driving," doing 75 percent of their charging at home.
"Range anxiety has been synonymous with electric vehicles from the beginning," said Brannon. "Hearing firsthand from owners that this is no longer a worry may change the minds of those who have otherwise been skeptical to the idea of owning an electric vehicle."
The overall cost of operating a new compact electric vehicle still is 8 percent more per year compared to its gasoline-powered counterpart, although some costs are significantly lower:
The electricity required to drive 15,000 miles per year in a compact EV costs an average of $546, while the amount of gasoline required to drive the same distance costs $1,255.
Maintenance, repair and tire costs are less for EVs because they don't need oil changes or air-filter replacements, costing $330 compared to $949 for a gasoline-powered car if maintained according to the automakers' recommendations.
That's a total savings of more than $1,300 annually, based on the AAA report.
"Vehicle ownership, whether electric or gas-powered, is a personal choice that should take many factors into consideration," stated AAA. "For consumers who are interested in electric vehicles, [we recommend] visiting a dealership, test-driving one and asking as many questions as possible."
"If consumers have a better understanding of the real cost and experience of owning an electric vehicle," AAA said, "then the gap between interest and adoption will begin to close."