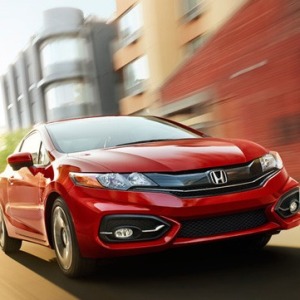 This year's diagnosis is in.
Honda is the automaker with the healthiest reliability rating overall, according to CarMD.com.
In CarMD's latest "Vehicle Health Index: Manufacturer & Vehicle Reliability Rankings," Honda edged Hyundai and beat out Toyota with the lowest combined "check engine" repair incidents and costs based on actual in-use data from more than 40,400 repairs on 2004-2014 model-year vehicles.
That's important because, when it comes to our cars, trucks and SUVs, reliability is the top factor among shoppers – beating out fuel efficiency, safety features and even cost, a recent survey confirmed.
The Car.MD reliability rankings, which are based on vehicle repairs needed over the past year, have "proven to be a useful tool in helping car and truck shoppers make informed decisions about the vehicles they are considering," said Doug Sobieski, the data provider's chief marketing officer.
Here is a summary of the findings:
The CarMD Top 10 most-reliable brands, with index scores, are: Honda (1.32), Hyundai (1.33), Toyota (1.48), General Motors (1.80), Ford Motor Co. (1.84), Chrysler (2.11), Kia (2.52), Nissan (2.53), Mazda (2.64) and BMW (3.00). When it comes to average cost of repairs (cost and labor), however, Mazda ($302.92), is lowest, followed by Chrysler ($303.38), Hyundai ($306.34), General Motors ($329.82), while Toyota ($486.93) and Nissan ($470.39) had the highest average repair costs in the Top 10.
The Top 10 list of most-reliable vehicles was dominated by Toyota, Honda, Hyundai and Kia, led by the 2012 Toyota Camry, 2012 Honda Civic, 2012 Hyundai Sonata, 2011 Camry and 2013 Sonata. Also on the list are the 2011 Honda Odyssey, 2012 Kia Soul and Optima, and 2010 Toyota Prius and Corolla.
CarMD's list of the Top 100 vehicles is led by Ford, with 24; Toyota, 17; Honda 13, and Hyundai, 9. Sixteen other manufacturers earned places on the list with six or fewer models, but that included Dodge for the first time, placing the 2009 and 2011 Caliber and 2012 Challenger.
Virtually every make and model of vehicle was included in the survey, according to CarMD, which has a database of about 88 million vehicles from model years 2004-20014.
The "check engine" light is the most visible part of your vehicle's sophisticated, federally mandated diagnostics technology, which covers about 80 percent of the systems on most vehicles. The technology is incorporated in about 85 percent of vehicles currently on the road.
More details on the CarMD reliability rankings, including the Top 3 ranked vehicles by category, brand-by-brand findings, Top 100 vehicles by manufacturer and more are available online.
See the Santander Consumer USA blog for more news on auto-, auto-finance and SCUSA-related topics.