Car resale value is important because your new vehicle probably is not an investment.
About the best you can do in the case of most new-car purchases is to minimize the amount of value you lose before you sell it as a used vehicle or trade it in for another new one.
It's a tricky balance between depreciation – the value lost before you sell – and your car's resale value.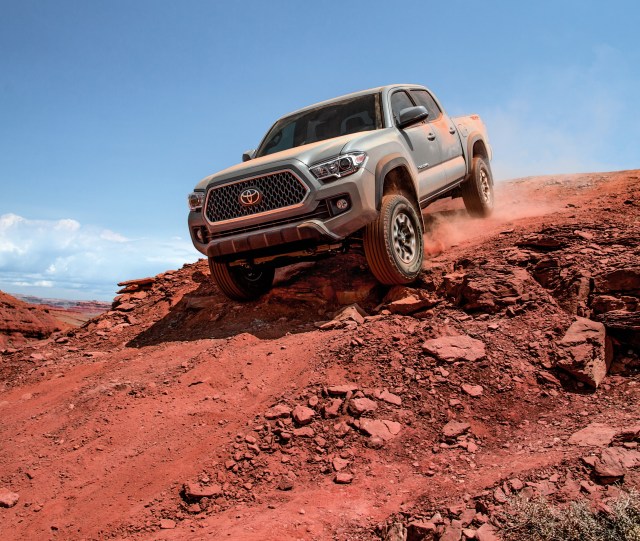 Some vehicles are especially strong when it comes to retaining value, according to J.D. Power, which recently named its inaugural Residual Value All-Stars for 2019 mass market and luxury vehicle classes. More than half the list comprises models from Toyota or its Lexus luxury brand.
Among the all-stars are seven mass-market vehicles, including three Toyotas, and six luxury vehicles, including four Lexus models, that JDP expects to retain the most value over 36 months, Maya Ivanova and David Paris report in Auto Remarketing online magazine.
The J.D. Power all-stars assessment involved "extensive analysis" of consumer surveys, including JDP's annual Vehicle Dependability Study, along with the company's wholesale and retail transaction data, Ivanova wrote. "This results in an accurate and comprehensive perspective on the variables that will determine residual values of vehicles over the next three years."
Mass-market all-stars
Toyota Tundra, large pickups, 66 percent residual value
Toyota Tacoma, midsize pickups, 64 percent
Jeep Wrangler, compact SUVs, 62 percent
Toyota 4Runner, midsize SUVs, 61 percent
GMC Yukon, large SUVs, 57 percent
Honda Accord, midsize sedan segment, 60 percent
Subaru CrossTrek, compact sedans, 58 percent
Luxury all-stars
Lexus NX, compact premium SUVs, 51 percent residual value
Land Rover Discovery, mid-sized premium SUVs, 54 percent
Lexus LX, large premium SUVs, 52 percent
Lexus GS, midsize premium cars, 50 percent
Lexus LS, large premium cars, 44 percent
Porsche 911, premium sports cars, 60 percent
"In general, [vehicles] that have made it onto our list do well on several competitive performance attributes – even fuel economy," Ivanova wrote about the mainstream winners.
"They are thoughtfully packaged with features and benefits for which consumers have expressed a preference and tend to have a compelling design. The underlying characteristics typically engender strong brand loyalty, ultimately resulting in the preservation of future values."
"From a financial viewpoint, the best models … are those with a high residual value compared with their original [manufacturer's suggested retail price]," Paris wrote in a separate article. "High residual values allow owners to accrue positive equity more quickly. This ultimately improves the consumers' purchasing power when it's time to buy or lease their next vehicle."
While the all-stars list is a good place to start, plenty of other vehicles offer strong resale values. For example, Kelley Blue Book previously named winners and runners-up in 24 categories.
Four of their overall top 10 also made the J.D. Power all-stars list: Toyota Tundra, Toyota Tacoma, Jeep Wrangler and Toyota 4Runner, all mainstream models. But that also means Kelley Blue Book lists another 20 category winners for 2019 models at 36 and 60 months of ownership.
In its top 10, KBB also ranked the GMC Sierra, Chevrolet Silverado, Honda Ridgeline, Chevrolet Colorado, Ford F-Series, all mainstream models, and Porsche Macan luxury model.
"With rising average transaction prices topping $35,000, resale value is more important than ever when buying or leasing a new vehicle," Kelley Blue Book reported in naming its resale value winners. "Whether you buy a vehicle and keep it for a long time or are in a short-term lease, what your vehicle is worth at the end of your experience impacts your total ownership cost.
"During the first five years of new-vehicle ownership, depreciation costs more than fuel, maintenance and insurance combined," said KBB, a car research website. "Finding the right vehicle with high retained value is the secret to saving money in the long run."