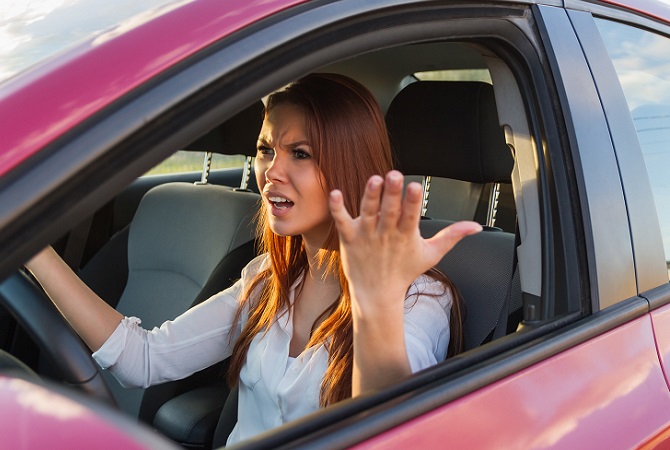 Remember when those guys hacked that car from halfway across the country about six months ago? Well, if you don't, you're not alone.
Nearly three-quarters of Americans did not recall that – or any other – instance of vehicle hacking over the past year, showing that most "consumers do not have this issue high on their current radars," reports Kelley Blue Book vehicle valuation and research company.
"Only 26 percent of survey respondents recalled an instance of vehicle hacking in the past year, a sharp decline in awareness from nearly six months ago," KBB reported after quizzing 813 visitors to KBB.com.
And that's just awful, right? Well, not so fast. It may depend on who is answering the question.
"More vehicle hacking entry points exist now than ever before … which means vehicle hacking is almost inevitable," said Karl Brauer, KBB senior analyst, in a press release accompanying results of a KBB survey. "Automakers and government entities are beginning to take cyber threats seriously, but it will likely be a slow process in establishing connected car security standards for the industry."
All of that may be true, but it leaves open the question of whether you should be worried right now.
'HACKING NEARLY IMPOSSIBLE'
No less a source than Scientific American suggests not in an article Why Car Hacking Is Nearly Impossible – Despite recent claims, your car is not about to get crashed by hackers.
"Scary! Hackers can take over our cars! Our lives are at risk!" writes David Pogue, anchor columnist for Yahoo Tech and host of several NOVA miniseries on PBS. "Stories such as these are catnip to mainstream media and the technophobic public. Unfortunately, they leave out or underplay a detail or two that would take most of the air out of the drama."
"Here's the simple truth," wrote Pogue, after describing the lengths to which researchers went to hack vehicles in several instances. "No hacker has ever taken remote control of a stranger's car. Not once. It's extraordinarily difficult to do. It takes teams working full-time to find a way to do it."
"Journalists should also stop calling the perpetrators 'hackers,'" he adds. "These are researchers – the good guys – not evildoers hiding in bunkers somewhere."
OTHER SURVEY RESULTS
Among other results of the KBB survey:
More than two-thirds of respondents would consider vehicle manufacturers partially responsible for a hacking incident, even if a car is hacked through a mobile phone's software or applications.
About 56 percent of consumers believe that vehicle manufacturers should be the primary entities offering software to prevent vehicle hacking.
Forty-four percent of consumers think vehicle manufacturers are most responsible for securing a vehicle from hacking vulnerabilities, and half prefer that manufacturers provide insurance to cover any potential losses if a hack occurred.
And despite his skepticism about an imminent threat, Pogue is conscious of the potential problem:
"Car security is serious. Researchers' demonstrations have underscored the importance of designing these systems securely … In other words, the industry's concern over hackable cars isn't misplaced. Researchers who try to break in are performing a service in drawing attention to a potential danger."
The bottom line seems to be: Don't worry – yet.