There's Craigslist.
And there's NOT Craigslist, competitors such as Oodle and Geebo.
And then there's trying to find order in the chaos of classified advertising websites selling used cars to determine whether any is/are worth the time and effort to include in your search.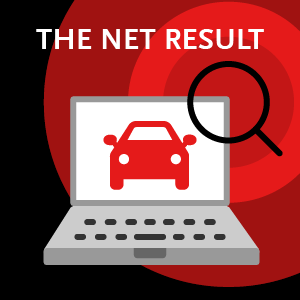 Just as we were able to narrow the focus among third-party websites and automotive group sites to the one or two most useful in shopping for a used car, our results were similar with online classifieds sites. And those results may surprise you – especially if you are assuming CL is the go-to site."While Craigslist offers a unique way to find goods and services online … it just may be time to look elsewhere for online classified ads," wrote Neha Prakash for Mashable.
Our search narrowed pretty quickly, and, yes, Craigslist still was among the top sites for used cars.
But online sources identified about a dozen alternatives, including Oodle Marketplace and Geebo Safe Community Classifieds, as well as Recycler and eBay classifieds.
Taking the number of used vehicles returned in a well-defined online search as a measure of a website's helpfulness, we set out on Oct. 16 to find 2012 Toyota Corollas at locations within a 50-mile radius of a suburban ZIP code near a major U.S. city. Of course, we had comparisons available from a similar searches on major third-party sites, dealership websites and auto group sites.
If online classified listings were the Wild West, we found, Oodle would be the new sheriff in town.
Oodle produced 72 Corollas within a 50-mile radius, the range we used in previous searches, significantly more than Craigslist, which identified 43 in the metro area, and Geebo, which returned 33.
Craigslist didn't let us limit the distance from our location, but its limitation seemed pretty realistic.
Recycler identified 10 Corollas in our area, while eBay classifieds returned only eight.
In fact, the Oodle results were better than most third-party websites we searched, including Autotrader.com, iSeeCars.com, Cars.com and CarGurus.com.
You might say the website returned oodles of results – but we wouldn't recommend it.
The last installment in our series will cover car-buying services to save yourself the hassle of doing all of this for yourself, although isn't shopping for your next vehicle half the fun?
RELATED:
Where to look for used vehicles online before visiting a dealer (Part 1)
Are you shopping for your next used vehicle at the right website? (Part 2)
Where NOT to bother looking for private-seller used vehicles (Part 3)
Nothing special about used-vehicle website 'aggregators' (Part 4)
Most vehicle shoppers use dealership websites – should you? (Part 5)
Uncage the 400-pound gorilla in your search for a used car (Part 6)