Vehicle brands can be made or broken by whether their customers are satisfied with the way they are treated at dealerships.
And not just the dealerships where those customers make their purchases.
In the case of the latest J.D. Power Customer Service Index Study, the "mass-market" standard is set by General Motors' Buick brand, for the fourth time in five years.
This year's luxury brand winner was Infiniti, making it the fifth different winner in five years.
"When a customer is happy with the service a dealer provides them, they're more likely to tell their friends and family members about it," said Chris Sutton of JDP's U.S. automotive retail practice. "This experience creates promoters for the vehicle brand who are more likely to return to a dealer for repairs and common services like oil changes and replacement of batteries, brakes and tires."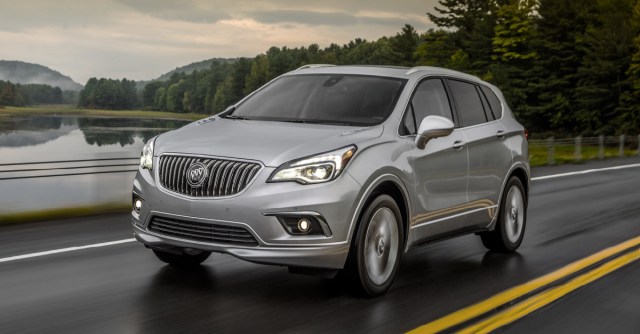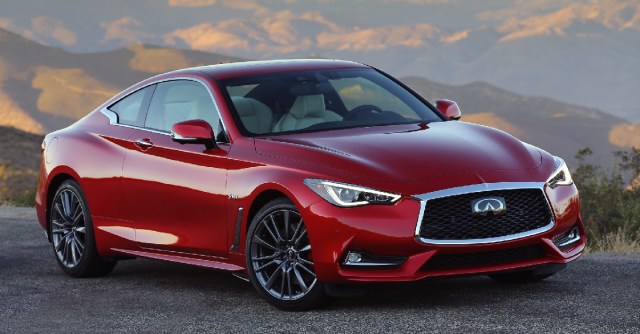 Buick, which received five out of five Power Circles, was one of three General Motors brands in the top four along with GMC and Chevrolet, both of which scored four of five circles.
Only MINI broke GM's grip on the top four, finishing in a tie for second with five JDP Power Circles. MINI also was the only brand that has beaten Buick among mass-market brands in the last five years.
Another nine brands captured three of five Power Circles, according to the survey.
The survey, which was based on responses from more than 74,000 drivers of 2015 to 2017 model-year vehicles, measures customer satisfaction with every aspect of their vehicle shopping experience, including their satisfaction with the dealership from which they purchased a vehicle as well as the dealerships they visited but from which they did not purchase a vehicle.
'Highest in satisfaction'
"Buick, for the second consecutive year, ranks highest in satisfaction for dealer service among mass-market brands, with a score of 850 [out of 1,000]," according to JDP's press release about study results. Chevrolet and MINI tied for second at 849, followed by GMC at 843.  Toyota, Kia, Subaru and Nissan were the only other brands that also scored above the mass-market average of 820.
Buick, Chevrolet and MINI all received the top rating in service initiation, service adviser, service facility, vehicle pickup and service quality, while GMC fell just short in service adviser and vehicle pickup. No other mass-market brand received five Power Circles in any of the five service categories.
In the luxury segment, Infiniti (876) beat out Porsche (874), and Audi, Cadillac and Lexus (871), but all five brands received five Power Circles for overall service satisfaction, JDP reported. Three other brands – Mercedes-Benz, Lincoln and BMW were awarded three Power Circles out of a possible five, although only Mercedes-Benz (868) scored above the luxury brand average 862 for customer service.
Continuing improvement
JDP found that overall customer satisfaction "continues to improve," along with gains in customer satisfaction with service adviser, service facility, service initiation and vehicle pick-up.
Among other JDP study findings:
Customers prefer online service scheduling capability, with Internet usage increasing among all generations, although younger customers adopt it at a much faster rate.
Overall satisfaction improves with valet service in which a vehicle is picked up for service and returned, especially among premium-brand customers.
Common reasons customers choose a service provider are prior experience and convenience.
Younger customers seem to be influenced more than other generations by promotions, coupons and word of mouth when choosing a dealer to service their vehicles.
The results for both mass-market brands and luxury brands, as well as more details about the study are available at the J.D. Power website.
Your results may vary
Of course, these ratings are generalizations – experiences may vary by dealership – so it's important to do your homework before deciding where to purchase your next vehicle, and to communicate with dealerships about your customer experience when you're in their stores.
"Satisfied customers tend to stay with a brand and bring others with them," said JDP's Sutton on why dealers may be motivated to listen. "Anything less opens the door for customers to shop elsewhere."