Nothing says "I love you" on Valentine's Day quite like … an auto show.
OK. Maybe that's a stretch.
But it's not a bad way to spend a few hours if you are shopping for a new car – or just want to get a glimpse of the latest models – even on the special day.
"The DFW Auto Show is taking the love affair with the automobile to a whole other level," said a press release about the event, which, indeed, opens on Valentine's Day this year and runs through Feb. 18.
"As someone who grew up in the automotive industry, I love cars," said Don Herring, Jr., chairman of the auto show, which is produced by the Dallas-Fort Worth Metropolitan New Car Dealers Association. "And if the annual attendance at our shows is a proper gauge, consumers in the Metroplex love their cars too. So why not spend Valentine's Day with your loved one at the Auto Show?"
The DFW show falls between the North American (Detroit) and New York international auto shows, and, while not as big as those and some other events, it serves the purpose for those who attend, with about 700 vehicles representing almost 40 manufacturers across more than a half-million square feet of space.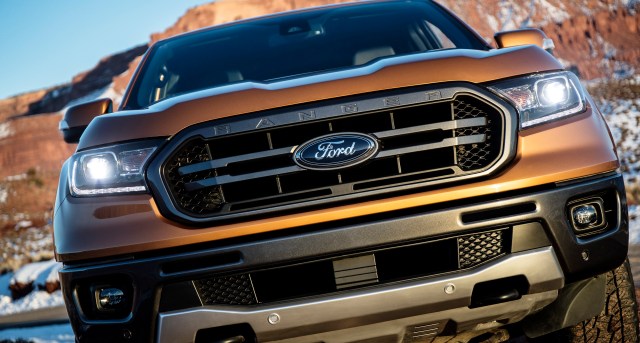 Besides a lineup of all-new or redesigned 2018 models, the show will feature 2019s including:
Ford Ranger, Edge and Mustang Bullitt Specialty Vehicle
Hyundai Veloster
Jeep Cherokee
Lincoln Nautilus and MKC
Porsche Cayenne
RAM 1500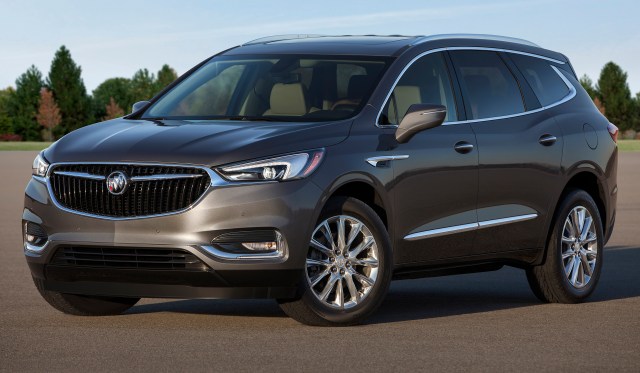 This year's models in the spotlight include:
Alfa Romeo Stelvio
Buick Enclave
Chevrolet Equinox and Traverse
Ford Expedition and F-150
GMC Terrain
Honda Accord and Clarity Plug In
Hyundai Sonata
Infiniti Q50
Jeep Wrangler
Kia Stinger and Rio
Lexus LS 500 and RX 350L
Mercedes-Benz E400 Coupe
MINI Countryman Plug-In Hybrid
Mitsubishi Eclipse Cross CUV and Outlander PHEV
Nissan LEAF
Porsche Panamera
Rolls-Royce Phantom
Subaru Crosstrek
Volkswagen Atlas and Tiguan
In addition, The High End area includes vehicles from Aston Martin, Bentley, Maserati, McLaren and Rolls-Royce, the return of Lamborghini and Ferrari, and first-time exhibitor Karma.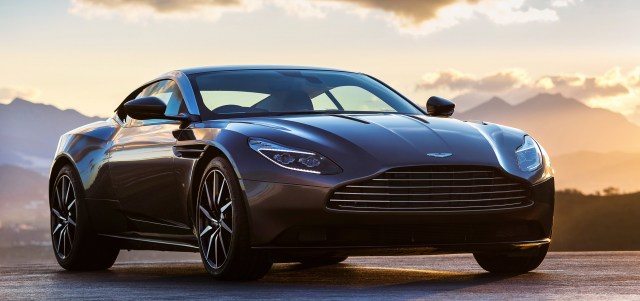 If doing rather than looking is more your thing, there is the Ride & Drive event comprising 13 manufacturers and more than 75 vehicles to test drive through the streets of downtown Dallas. The event includes a range of pickup trucks, SUVs, crossovers, sedans and more from Acura, Chevrolet, Chrysler, Dodge, Fiat, Jeep, RAM, Ford, Honda, Kia, Mazda, Nissan and Toyota.
"There is no other place than an auto show where consumers can test drive a variety of vehicles from 13 manufacturers all in the span of a few hours," Herring said.
Besides the New York show, scheduled March 30 to April 8, the DFW Auto Show is followed by auto shows in places such as Toronto, Cleveland, Kansas City, Minneapolis/St. Paul, New Orleans, Atlanta, Denver, Birmingham, Honolulu and Albuquerque.
Now, can a box of chocolates and a dozen roses really compete with all that gleaming metal?