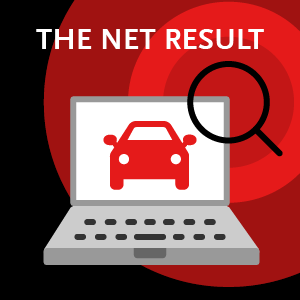 Chances are you've heard of Kelley Blue Book.
And maybe even a few other used-car research websites such as Autotrader.com, Cars.com, TrueCar.com, eBay, Yahoo Autos and Edmunds.com.
But even more resources exist – we found 16 websites that comprise mainly dealer used-car inventory. And yet knowing those resources are available isn't the same as knowing which might be most helpful.
For that we conducted a little search exercise, and, boy, were we surprised with the results.
Taking the number of used vehicles returned in an online search as a measure of a website's helpfulness, we set out on Sept. 1 to find 2012 Toyota Highlanders and Corollas at dealers within a 50-mile radius of a suburban ZIP code near a major U.S. city.
Among those surprises is that many used-vehicle shoppers aren't necessarily looking at the right research websites to identify the best selection of vehicles in their areas.
Here is what our survey found: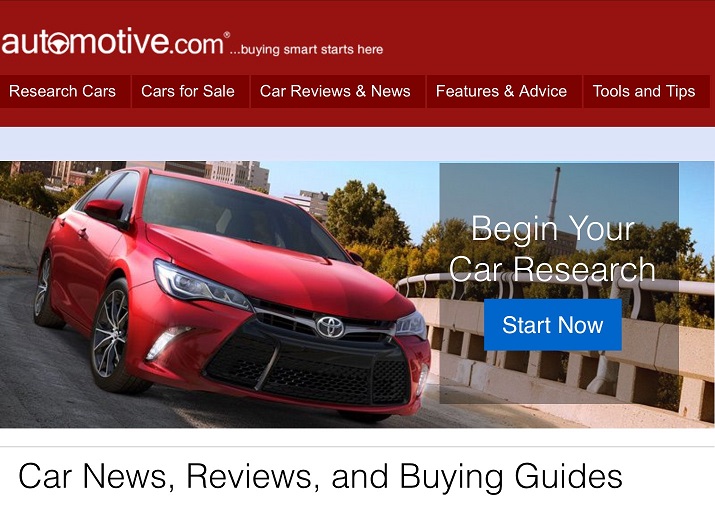 The big winner, and a bit of a hidden gem, was Automotive.com, which returned 69 Highlander results, ranging in price from $17,490 to $33,748, and 110 Corolla results, ranging from $10,999 to $16,998. That's a total of 179 vehicles, far and away the highest total.
Overall No. 2 and No. 3, respectively, were Autotrader.com, which listed 46 Highlanders, ranging from $20,800 to $33,990, and 38 Corollas, priced from $8,300 to $14,975, a total of 84 vehicles, and iSeeCars.com, which listed 39 Highlanders, ranging from $16,500 to $31,991, and 40 Corollas, priced from $8,300 to $18,283, or 79 vehicles.
Cars.com and CarGurus.com rounded out the top five, with the former returning 42 Highlanders and 31 Corollas, 73 total, and the latter scoring 34 Highlanders and 37 Corollas, 71 total. (Santander Consumer USA works with Cars.com through our RoadLoans direct lending unit.)
Four of the best known resources (arguably) – Kelley Blue Book, TrueCar, Edmunds and Yahoo –did not contend for the largest selections of used vehicles. In our search, in fact, they ran mid-pack at best, with significantly fewer vehicle choices than the No. 1 website.
After the top five, most websites we checked returned between 38 and 61 Highlanders and Corollas combined. In order of the total number of our two test vehicles, those sites were Edmunds.com and UsedCars.com, both 61; CarsDirect, 59; Cars by Overstock.com 53; TrueCar, 52; Kelley Blue Book and Yahoo Autos, 47, and eBay Motors, 38. Bringing up the rear were outliers EasyAutoSales.com, 30, Autobytel, 20, and CarSoup, 17.
Despite their strong showing in our survey, neither Automotive.com nor iSeeCars.com, was among the 15 most popular car websites ranked by eBizMBA.com, although Autotrader did rank No. 2. Meanwhile, some websites ranked high at eBizMBA.com despite listing fewer used vehicles – Yahoo Autos, No. 1; KBB.com, No. 3; Cars.com, No. 4; Edmunds.com, No. 5, and CarGurus, No. 7.
Surprises such as those above are why we're publishing our series about looking for a used car online in which we will identify different types of online sources from dealerships with pre-owned inventory to a range of third-party sites to website aggregators and car-buying services.
Our next installment will cover websites to search for dealer and private-seller used vehicles. When we're done with the series, your search should be more focused than ever and your choices easier.