Some automotive brands you would expect to find atop Consumer Reports' ranking of those that make the best vehicles overall.
Luxury brands such as Lexus, Porsche, BMW and Audi are virtual no-brainers.
But there are more affordable brands in CR's top 10 as well – Toyota, Kia, Honda, Buick, Subaru, Mazda – that score good grades on the car brands report card published in the magazine's April edition.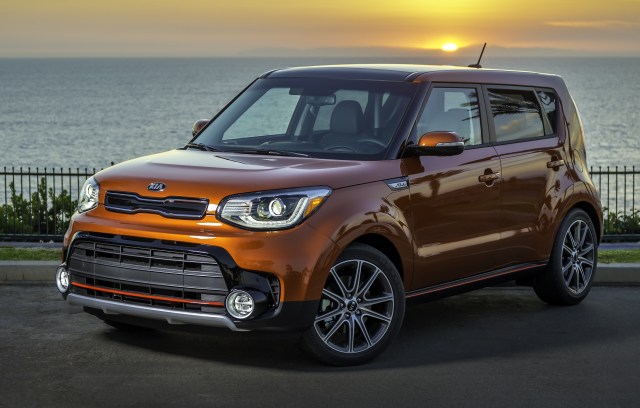 "One great car – or clunker – doesn't define a whole brand," wrote Jon Linkov of Consumer Reports. "Neither does its reputation (good or bad) relieve you of the need to examine a vehicle carefully. But our longstanding and comprehensive analysis of car brands reveals that you can glean important information by knowing a brand's output over time."
In creating the report card for 30 brands, CR aggregated road-test performance, reliability, safety performance and active safety aids, and owner satisfaction into a single score.
"Brands with a lineup of mature, incrementally updated vehicles tended to rise to the top," Linkov said.
In one CR measure, three manufacturers – Audi, Subaru and Mazda – earned perfect grades, with 100 percent of tested models recommended, while Lexus and Honda were 88 percent recommended. Other top-10 manufacturers ranged from 50 percent to 80 percent recommended.
Scion and Volkswagen earned recommendations on 75 percent and 71 percent of tested models, respectively, but shortcomings in other areas bumped them from the top 10. Audi and VW diesel vehicles that have been pulled from dealerships are not included in the scoring.
"For instance, Toyota's middling road-test score (69 of 100) was balanced by strong reliability," Linkov wrote, while "Mercedes-Benz's strong road tests were offset by below par reliability."
Among the top-10 brands, Lexus and Toyota rated best in predicted reliability, according to CR, while Audi, Subaru, Mazda, Buick and Kia all rated better than average on a scale from best to worst. Other manufacturers in the CR top 10 – Porsche, BMW and Honda – rated average on reliability, but scores on other measures, such as road-test scores, were strong enough to boost their overall results.
More details from the report are available at Consumer Reports online.