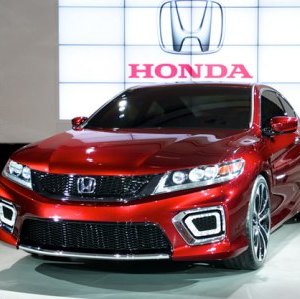 Honda, BMW and Toyota top the 2013 Brand Image Awards for best overall non-luxury, luxury and truck brands, respectively, based on annual car-buyer perception ratings, according to Kelley Blue Book.
Besides "Best Overall," Honda also was recognized as "Most Trusted" brand and "Best Value" brand, with Chrysler, MINI and Ford each also winning a non-luxury category.
Among luxury brands, Porsche won two categories, "Best Performance" and "Best Car Styling," while BMW, Lexus, Buick and Mercedes-Benz each won one category.
The Brand Image Awards are based on consumer automotive perception data from KBB's Market Intelligence Brand Watch study. Brand Watch is an online tracking study capturing perceptions of 12,000 new-vehicle shoppers, as well as important factors driving their purchase decisions while they are in the midst of shopping.
The awards recognize automakers' outstanding achievements in "creating and maintaining brand attributes that capture the attention and enthusiasm" of shoppers.
"The Awards are unique because they reflect the opinions of actual in-market, new-car shoppers, providing automakers with a glimpse into what potential customers really think of their brand and showcasing their perception strengths," said Hwei-Lin Oetken, vice president of market intelligence for Kelley Blue Book. "The information … comes directly from the opinions of thousands of new-car shoppers over the period of an entire year. The insights gleaned from the study can be an invaluable tool for automaker marketing teams and agencies."
Noting Honda's "Best Value" and "Most Trusted" category awards, KBB said, "Honda's win as Best Overall Brand among non-luxury shoppers hardly comes as a surprise. We admire the refined and reliable vehicles, but also the manner in which Honda promotes itself."
Following is a selection of KBB comments on other non-luxury category award-winners:
Toyota (Best Overall Truck Brand) – "Any brand synonymous with dependability and reliability has a real advantage."
Chrysler (Most Refined Brand) "combines an air of confidence with a sense of flair."
Ford (Best Car Styling Brand) – "New design language seems to work on every new vehicle that gets the treatment."
MINI (Best Performance Brand) "keeps pumping out new variations on a theme, but  never wavers one degree from its laser-like focus on fun."
"Some will say that perception is reality, and while we concede that image isn't everything, it is more than enough to get shoppers into the store, and that's half the battle for automakers and their dealers," said Jack R. Nerad, executive editorial director and market analyst for KBB.com.
"With standout vehicle lineups and positive consumer perception," Nerad said, winners of the "2013 Brand Image Awards have secured enviable positions in the minds of car buyers."