We know what you're thinking.
Shopping for your next vehicle – whether it's new or used – requires a lot of effort to identify the best possible fit for your budget and your lifestyle.
Indeed, a large majority of shoppers spend time researching vehicles before setting foot in a dealership.
And our most popular blog posts of 2016 back up that idea.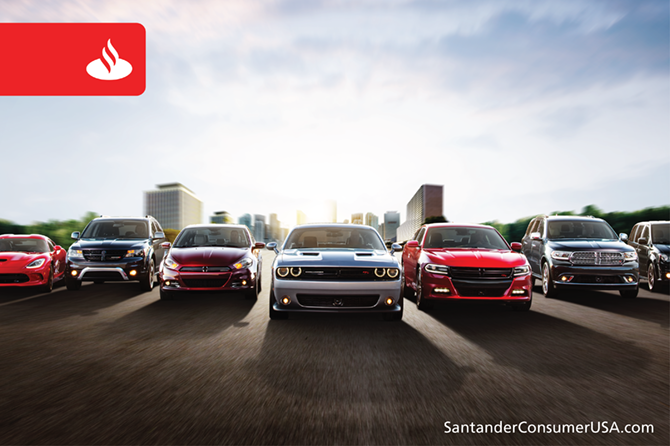 From the No. 1 post about Consumer Reports' 30 best used cars to buy (which was published in 2015) to No. 12 Autotrader's 20 'must-shop' certified pre-owned vehicles, nine of the top 13 posts on the Santander Consumer USA blog provide specific ideas on which vehicles to think about.
And that number climbs to 10 blog posts out of 13 if you count No. 3 Inside outstanding: WardsAuto's best vehicle interiors of 2016 published in May.
Lists of new vehicles, used vehicles, safe vehicles, reliable vehicles – all get their share of attention.
And when shoppers like you aren't looking at information on specific vehicles, there's a good chance they (and you) are thinking about how to finance that next purchase. That may explain the popularity of an article such as No. 2 The consequences of 'credit fumble' linger for young adults.
Or about getting prepared for or going on a road trip with your new or used car, truck or SUV.
The No. 11 article of 13 is Summer vacation destinations that should be on your radar about places that may not be the most obvious choices for most people. No. 13 actually is an informational graphic, How to suffer through summer … or a few sure-fire ways to make your summer roadtrip as miserable as possible, a different take on travel disasters you'll want to avoid.
Here is the rest of the list of our list of 13 by the numbers:
No. 4 – Trucks, SUVs 'go the distance,' rule list of top-10 longest-lasting vehicles
No. 5 — Here are Consumer Guide's automotive best buys among 2016 models
No. 6 – Yahoo! Here are the rides of the year, fresh, savvy, epic and more
No. 7 – A dozen small vehicles earn 2016 Top Safety Pick awards
No. 8 – Buy a pickup, SUV for the long haul – 200,000 miles or more
No. 9 – Best car buys 2016: Kelley Blue Book names 'elite group' of models
No. 10 – Here are the most popular used vehicles in all 50 states
Of course, there's plenty more content like this on the blog like this list of 13 – and more to come. So, visit often, especially when you're thinking about that next car.
And when aren't you thinking about your next car?