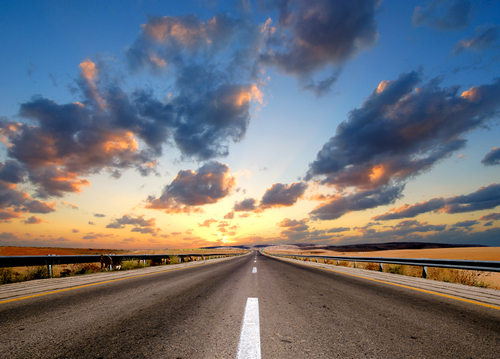 True story.
A few days ago, I went to pick up my wife at a commuter train station she had never used before in a part of town with which we were not especially familiar.
I had done a practice run from my new office a few days before, and everything seemed perfect.
As you might imagine, maybe even have predicted, the pickup plan wasn't perfect after all. Much to my dismay, the signs for the expressway exit I had taken just a couple days earlier now were plastered with bright orange markers telling me the ramp was "closed." And I had not planned alternative routes or even thought much about something going wrong.
I didn't even have a paper map to get my bearings and figure out a sensible solution to the dilemma, just a smartphone navigation app – which is really useful for mapping trips ahead of time but perhaps not so much when you're in traffic, already lost and disoriented. What I really needed was something providing clear answers to the questions I had, a helpful FAQ, for getting to the station on time and with a minimum of additional aggravating complications.
Fortunately, customers of Santander Consumer USA don't have to go without answers to all the questions they have when sorting out what sometimes can be a complicated financial relationship. Santander's "Customer FAQ" (answers to frequently asked questions) is easy to find and use at www.SantanderConsumerUSA.com.
On the website customers will find FAQ topics and questions such as:
Where should I mail my payment? May I have my payment automatically deducted from my checking or savings account? Do you accept payments by telephone? How is daily interest computed?
How do I know if my online payment was received? Why am I getting calls regarding a past-due amount after I made a payment? When will my online payment be debited from my credit card or checking/savings or other account? What can I do if I entered an incorrect payment amount?
May I refinance my installment contract? Is there a grace period covering late payments? At what point will I be charged a late fee? May I skip a payment? May I change my payment due date?
What does it mean if I receive a letter stating that my loan had been purchased and/or is being serviced by SCUSA? When can I expect to receive my title if I recently paid off my vehicle? What is a "release of lien" and how do I get one? What should I do about the title if I trade or sell my vehicle?
How do I request the amount required to pay off my account? Where do I mail a payoff check? How do I request my payment history? How do I handle an insurance claim due to physical damage?
Now if only my smartphone and navigation app had as many quick answers as the Santander Consumer USA website; I might never have to worry again about getting lost in a new space.
By: Mark Macesich