Best buys. Best rides. Best of the best.
'Tis the season for such lists from auto industry experts.
But Yahoo! Autos took a little different approach with its 2016 Ride of the Year awards, naming the Fresh Ride, Tech Ride, Savvy Ride, Epic Ride – and Overall Ride.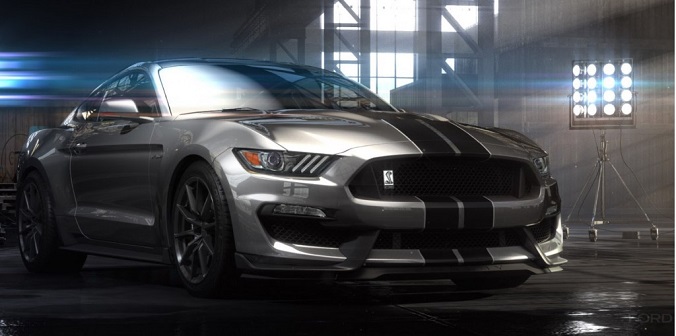 "For this year's test, we rethought our contest to focus on the way people choose their vehicles today, comparing cars and SUVs together," wrote Justin Hyde, Yahoo! Autos managing editor.
The four category winners from among 22 of the "most important new models" of 2016 are the Mazda MX-5 Miata (Fresh), Volvo XC90 (Tech), Mazda CX-3 (Savvy) and Ford Mustang Shelby GT350 (Epic).
Here's what Yahoo! Autos had to say about each:
Mazda MX-5 Miata – "Miata is a giant leap forward, proving that less can do so much more. With a starting price of $24,915, there's nothing out there that's as refreshing and lively to drive as the 2016 Miata. It's the essence of fun in cars, and that's what makes it fresh" – Aki Sugawara, associate editor.
Volvo XC90 – "Hands down. Best ride, most unobtrusive technology, most refined self-driving and safety features" – David Pogue, Yahoo! tech writer, who evaluated dashboard and self-driving technologies.
Mazda CX-3 – "At $27,000, the small SUV had every major tech feature … of the SUVs that cost $10,000 more. … The interior of the CX-3 didn't feel like an economy-class downgrade [and] the driving dynamics were typically Mazda – sporty without punishment" – Justin Hyde, managing editor.
Ford Mustang Shelby GT350 – "The word 'epic' is often thrown around loosely. But the [Mustang] truly defines the term. It's a car that ensures every fiber in your body tingles before you've even turned it on. And when you do, grown adults giggle like pre-pubescent youths" – Alex Lloyd, editor at large. "The best Mustang ever made" has a base price of $47,795 and was $56,790 as tested.
The Volvo XC90 also was named overall Ride of the Year for combining "broad consumer appeal, technological advances that add to the driver experience rather than detract from it, cutting-edge safety technology, style and overall value," wrote Sharon Silke Carty, Yahoo! Autos editor-in-chief.
"Once we came up with the requirements for the overall award, the winner was an easy pick … After a day or two of testing, it seemed that everyone was in love with the 2016 Volvo XC90."
The base price of the overall winner is a "pretty pricey" $49,800, Carty wrote, and $66,855 as tested.