The best measure of car-owner satisfaction may be how long the original owner keeps it.
And in that is a possible lesson for used-car shoppers.
While the average new-car buyer keeps his/her purchase about eight years, a healthy number of owners drive some models of cars, trucks and SUVs for 15 years or more, according to a report from iSeeCars.com, an auto data, research and used-car shopping website.
The lesson? If one of the long-lived models on iSeeCars.com's latest list is available used – and less than 15 years old – you might want to consider snapping it up.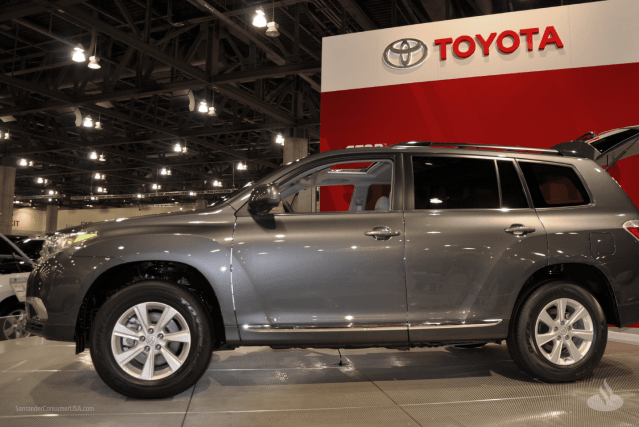 "While a decade on the road used to be a significant milestone for vehicle life expectancy, the elevated quality of cars being produced has raised this standard beyond 10 years," said Phong Ly of iSeeCars.com.
The vehicle model kept longest by their original owners, based on the iSeeCars.com study, is the Toyota Highlander, which nearly one-fifth of owners (18.3 percent) kept for 15 years or more.
Although 15 years or more is an advanced age even for vehicles with more than one owner – the average age of vehicles on U.S. highways is about 11.6 years – the Highlander SUV isn't the only model that original owners tend to keep a long, LONG time, based on iSeeCars.com's analysis of more than 650,000 used cars from model years 1981-2002 sold last year.
Toyota sweeps the top five
Toyota swept the top five positions on the iSeeCars.com list – and eight of the top 10 – with the Highlander followed by the Sienna minivan, with 17.1 percent kept 15-plus years by the original owners, Tundra pickup (15.7 percent), Prius hybrid (15 percent) and RAV4 crossover (14.3 percent).
Other Toyotas that made iSeeCar's top 10 were the Sequoia SUV, No. 7 (12.8 percent), Tacoma pickup, No. 8 (12.4 percent) and Avalon luxury sedan, No. 10 (11.7 percent). Toyota also squeezed three more models into the top 20 with the Camry midsize sedan, No. 12 (11.5 percent), 4Runner SUV, No. 16 (10.4 percent) and Corolla compact car, No. 18 (9.9 percent).
Japanese carmakers dominate
Overall, 19 of the top 20 models were manufactured by Japanese companies, including Toyota with 11, Honda and Subaru with three each, plus Nissan and Acura (Honda's luxury line) with one each, although an estimated 75 percent of more than five million sold here actually are made in North America.
The only non-Japanese automaker in the top 20 out of 36 above-average models was Volkswagen.
Other models by manufacturer are the Honda Odyssey minivan (No. 6), CR-V crossover (No. 9) and Civic (No. 20); Subaru Forester compact SUV (No. 13), Outback SUV (No. 17) and Impreza compact (No. 19); Acura MDX (No. 11); Nissan Frontier pickup (No. 14), and Volkswagen Golf compact (No. 15). These ranged from 9.3 percent to 12. 8 percent of original owners keeping their new vehicle 15 years or more. The average for all vehicles was 6.8 percent keeping new vehicles 15-plus years from the total of 447 models still in production in 2017 that were included in the study.
How most-popular models fared
Among the most-popular cars that owners held for at least 15 years were three Toyotas, three Hondas, two Nissans, and one each from Hyundai, Chevrolet and GMC. The Chevrolet Silverado 1500 and GMC Sierra 1500 were the only two pickup trucks on this list.
Most-popular vehicles and the percentage above the average of original owners who held onto their purchase for 15 years or more are, in order, Toyota RAV4 (14.3 percent), Honda CR-V (11.9 percent), Toyota Camry (11.5 percent), Toyota Corolla (9.9 percent), Honda Civic (9.3 percent), Hyundai Elantra (9.2 percent), Honda Accord (8.9 percent), Chevrolet Silverado 1500 (8.4 percent), Nissan Sentra (7.9 percent), GMC Sierra 1500 (7.4 percent) and Nissan Altima (6.9 percent).
American brands crack the list
On an overall brand-to-brand comparison, it should be no surprise that more Toyota owners (11.8 percent) kept their new vehicles 15 years or more, followed by Subaru (9.9 percent), Honda (9.7 percent), Acura (8.7 percent), Lexus (8.7 percent), Hyundai (8.2 percent), Mazda (7.6 percent), Nissan (7.6 percent), Infiniti (7.4 percent) and the lone U.S. brand, GMC (7.2 percent).
"iSeeCars aims to empower consumers to find the right car at the right price, and providing information on cars that owners keep for at least 15 years helps achieve that," said Ly, the website's CEO. "If consumers are looking for a dependable car that will stand the test of time with the right maintenance and upkeep, they should consider these brands and models."
Changing vehicle technology aside
While you may not keep a new vehicle 15-plus years – until at least 2033 if purchased this year – considering the rapid pace of technological change, a good used version still might be the right bet. The iSeeCars.com website alone, for example, offers more than 10,000 Highlanders nationwide from 2003-2017, ranging in price from $3,850 to $50,206 and mileage from 111 to 293,466.
An eight-year-old model Highlander (2010) still would leave seven or more years of ownership if it was properly maintained and lasted at least 15 years. More than 300 of these are available nationwide on iSeeCars.com with prices ranging from $8,343 to $28,932 and mileage from 22,000 to 194,907.
Searches for other top-20 models that a large percentage of original owners keep for 15 years or more, such as Tundra, Odyssey, CR-V, Forester, Corolla and Prius, all 2010s, returned even larger results.
Of course, any single list is just part of the research car shoppers should do before buying, but knowing which vehicles owners keep the longest is not a bad place to start.
Follow the link for the iSeeCars.com report, which does not include all the data above from the study.