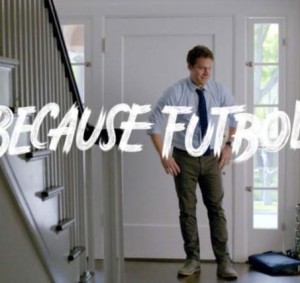 The 2014 World Cup of car advertising ended in a draw, but that still was a big win for the top automotive advertisers.
Kia and Volkswagen both "experienced twice as much growth in consumer interest … compared to automakers that did not advertise during the event," according to Kelley Blue Book, which measured the increase in shopper interest in automotive brands at its website, KBB.com.
Hyundai and Nissan also experienced more growth than the non-advertisers, KBB also reported.
"By creating entertaining, soccer-specific commercials, World Cup automotive advertisers Kia, Volkswagen, Hyundai and Nissan successfully generated interest around their brands and models, driving consumer research activity on KBB.com," said Arthur Henry, a Kelley Blue Book analyst. "Each advertiser also highlighted elements of the game that were relatable to the casual American soccer fan."
"The greatest traffic surge occurred the week the U.S. Men's National Soccer Team competed against Portugal and Germany, as many Americans tuned in to the high-profile games," KBB said.
New-car interest spiked 18 percent for Kia and VW, 14 percent for Hyundai and 12 percent for Nissan.
The percent increase of the automaker's new-car searches on KBB.com was measured the third week of the World Cup (June 22-28) compared to the second week of the World Cup (June 15-21).
As official partner of FIFA, soccer's worldwide governing body, Hyundai Kia Automotive Group monopolized halftime advertising, which was considered the most valuable, while Volkswagen used spots before and after matches to get its brand name out. Nissan's advertising was targeted to Spanish-language television audiences via Univision and through social media.
Kia's ads featured Adriana Lima, the Brazilian model and actress best known as a Victoria's Secret angel, while Volkswagen's commercials showed cars full of singing fans en route to a World Cup match. Hyundai's World Cup advertising effort comprised four "Because Fútbol" commercials.
For more on these advertising campaigns, including links to most of the commercials, see our post on the Santander Consumer USA blog.
Visit the Santander blog regularly for more news on auto-, auto-finance and SCUSA-related topics.