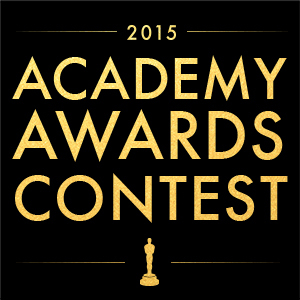 It was a night of glamour, fashion and the biggest stars in Hollywood – the 2015 Academy Awards.
Weeks of speculation about which film would be declared the best picture or which A-list actors would take home the coveted Oscars came to a head as the envelopes were opened.
And the winners were Birdman, best picture; Eddie Redmayne, best actor, and Julianne Moore, best actress… for the rest, see the Academy Awards official site.
In the case of the Santander Academy Awards Contest, here are the winners …
Of the more than 600 participants in the contest, five get to claim an award of their own, thanks to their picture-show predictions.
Players were asked to select the winners of each category of the Academy Awards. Correct picks received points, which varied depending upon category. Those with the most points of a possible 300 won.
Following are the results, with won-loss record and total points in parentheses:
Congratulations to Ryan Hilst (20-4, 283), David Tsung (20-4, 259), Denise Duspiva (20-4, 259), Tim Key (18-6, 259), and Jay Collier (19-5, 257). They are now the proud owners of a one-year subscription to Netflix.
"I am looking forward to my year of Netflix," wrote Duspiva after receiving notification of her win. "Thank you also for your contest."
"Good timing since our current membership expires March 5," wrote Tsung.
Watching all of the musical numbers, jokes and acceptance speeches was nice, but being a part of the Santander Academy Awards Contest added a little something extra for those who took part – even if they didn't win.
"That was fun, even though I came in No. 81," posted Anna Bonapartess Grady on Santander Consumer USA Facebook page. "It added a nice dimension to watching!"
This isn't our first consumer competition. Previously we've run football (NFL), golf, World Cup soccer and March Madness (NCAA basketball tournament) contests.
And the fun won't stop there. SCUSA has more contests in store. Whether it's more March Madness or the NFL next season, we want you to join in.
Well that's a wrap. Stay tuned to our blog to find out how you can play with us and win more great prizes.