Value.
It's a small word with a big meaning, especially when it comes to buying a vehicle (the second-largest purchase most people make in their lives).
And some brands deliver more value than others, according to one auto industry awards program.
The big winners? Depends on how you look at it. Toyota won more segment awards – nine of 32 – based on calculations of total ownership costs by Vincentric, an automotive data collection and analysis firm. General Motors and Ford each won four segments, Audi captured three segments, while Chevrolet, Honda, Hyundai, Subaru and Volvo won two segments a piece.
But Honda, Lexus (Toyota's luxury brand), Subaru, Volvo and Ford claimed overall top brand awards in five categories comprising four to nine segments each.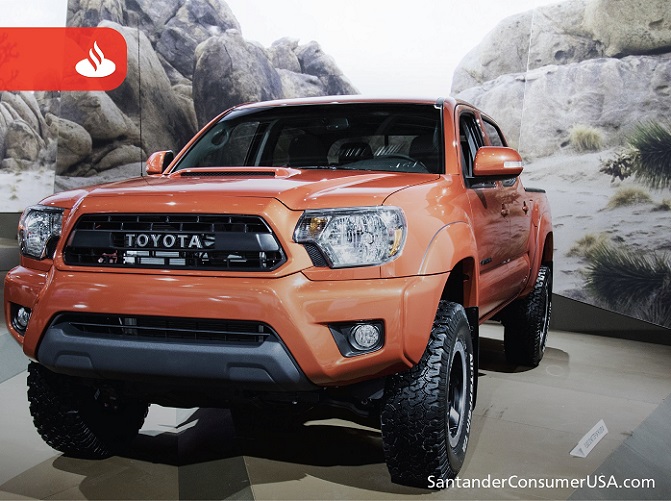 One of the standout stars? Toyota Tacoma pickup, which won best-value honors for a 12th straight year.
"The 2016 Vincentric Best Value in America awards show that when manufacturers measure and manage a vehicle's total cost of ownership, they are able to consistently deliver high value to consumers," said David Wurster, president of the Michigan firm.
"Our analysis has identified award-winning vehicles that have been purposefully developed with the intention of minimizing ownership costs, benefitting their customers."
Following are the award winners by category, segment, brand and model:
BRAND AWARDS
Honda, passenger cars; Lexus, luxury cars; Subaru, SUVs, crossovers and vans; Volvo, luxury SUVs and crossovers, and Ford, trucks, with a strong showing by its F-Series pickup line.
PASSENGER CARS
Smart Fortwo, subcompact; Honda Fit, subcompact hatchback; Honda Civic, compact; Hyundai Elantra, compact hatchback; Toyota Camry, mid-size; Ford Taurus, large sedan; Hyundai Veloster, sports car; Toyota Camry Hybrid, hybrid, and Chevrolet Volt, electric/plug-in hybrid.
LUXURY CARS
Audi S3, compact; Lexus RC 200t, coupe, Lexus ES 350, mid-size sedan; Lexus GS F, premium mid-size sedan; Audi A7, premium large sedan; Jaguar F-Type, sports car; Lexus ES 300h, hybrid; Audi S5, convertible, and Cadillac ELR, electric/plug-in hybrid.
SUVs, CROSSOVERS AND VANS
Buick Encore, subcompact SUV/crossover; Subaru Crosstrek, compact SUV/crossover; Subaru Outback, intermediate SUV/crossover; Toyota Land Cruiser, large SUV; Subaru XV Crosstrek Hybrid, hybrid SUV/crossover, and Honda Odyssey, minivan.
LUXURY SUVs AND CROSSOVERS
Lexus NX 300h, hybrid SUV/crossover; Volvo XC60, compact SUV; Volvo XC70, intermediate SUV/crossover, and Lincoln Navigator, large SUV.
PICKUP TRUCKS
Toyota Tacoma, small pickup; Ford F-150, full-size half-ton; Chevrolet Silverado 2500, full-size three-quarter-ton heavy duty, and Ford F-350, full-size one-ton heavy duty.
Vincentric measures cost of ownership using eight different factors: depreciation, fees and taxes, financing, fuel, insurance, maintenance, opportunity cost and repairs. The company identified winners by measuring which vehicles had lower-than-expected ownership costs for their segment and price.
More than 3,000 vehicle configurations were evaluated in all 50 states plus Washington, D.C.