If you're like us, you're a big fan of best-of lists. And if you're into automobiles like we are, a fascinating new study just released on the best-selling used cars in America. The research looked at almost 10 million one-to-five-year-old vehicles in 2022 to determine the most popular used cars in the United States by metro area and state.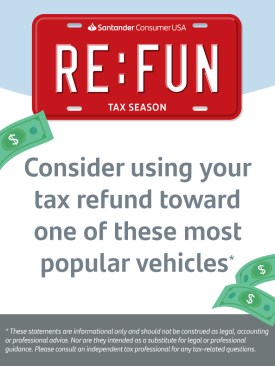 Though it might not seem places across the country such as Albuquerque-Santa Fe, NM, and Baltimore, MD, or Houston, TX, and Seattle-Tacoma, WA, have much in common, when it comes to the top used vehicle, they all agree. It's the Ford F-150 pickup truck.
As the best-selling light vehicle among used cars, trucks and Sport Utility Vehicles (SUVs), the Ford F-150 helps make trucks the most popular segment in 31 of the 50 markets. Alongside the Chevrolet Silverado 1500 and Ram 1500 pickups, there is clearly a demand in the secondary market for the truck category.
"With more than 8% of the used car market occupied by the F-150, Silverado and Ram pickup there's no denying America's love affair with the trucks, despite their relatively low MPG numbers and the higher fuel prices we experienced in 2022," said Karl Brauer, Executive Analyst at iSeeCars.com, an automotive research website, which conducted the study.

Beyond the love of trucks, SUVs and compact crossovers are also gaining popularity according to the iSeeCars study. "Buyers continue to prioritize the utility and flexibility offered by SUVs," said Brauer. "Second only to full-size trucks, the compact crossovers have become the most-sought-after vehicle in the U.S., as reflected in our most popular list."
Other category winners among most popular used vehicles were the Honda Civic (passenger car), Chevrolet Equinox (SUV) and Toyota RV4 Hybrid (hybrid).
The following are highlights of category winners and number of metro areas and states where they captured the top spot:

Find more detailed city-by-city and state-by-state used vehicle results available at iSeeCars.com.