Virtual reality isn't just for gaming or military training anymore.
Whether it's showing off their cars, improving design, going inside the manufacturing process or getting involved in social issues, automakers have taken their first tentative steps toward using the technology.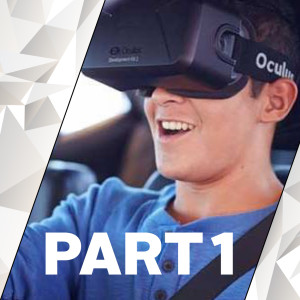 Also referred to as immersive multimedia, virtual technology comprises computer-simulated environments that can enable users to experience the sights and sounds of real or imagined worlds. Chrysler, Audi, Ford, Volvo and Toyota are among the first to test the waters.
Chrysler perhaps has produced the most ambitious effort so far with a dazzling online video, "The All-New Chrysler 200 – Beneath the Surface," a look at the manufacturing of the vehicle from the chassis up, as it runs down the factory assembly line in Sterling Heights, MI.
"A huge part of this car was the factory in Sterling Heights," said Andy Love, head of car product marketing for Chrysler, in a video posted below. "The biggest thing that we wanted to do was somehow take the customer there and show them this fantastic world-class factory and the people that are building [the Chrysler 200] in the most innovative way we could."
Chrysler 200 Virtual Reality Beneath the Surface from STOPP/FAMILY on Vimeo.
"Using virtual reality experience technology for the first time we're able to show users a view of the car they've never been able to see before," said Mike Latzoni, a developer with Wieden + Kennedy advertising agency in Portland, OR, which worked with Chrysler on the project.
Translating that experience to video is another challenge, but one those involved were willing to try.
"The car flies apart. The doors fly away. The hood flies away. The engine lifts up," said Love.
"People are actually able to interact with these parts that they would otherwise never see," said Tera Hatfield, a designer at W+K, referring to the Oculus Rift technology used for the project.
"The quality in this car gets way into things that you normally don't see on the showroom floor," comments Love in the Chrysler video. "It's built into the very seams and welds that are on this car, and that's what you're going to see in this cool Oculus display."
Oculus isn't the only headset available. Microsoft recently introduced HoloLens, a holographic computing platform, and Best Buy's website recently began selling Samsung's Gear VR headsets. But it sure provides a "wow" factor to what otherwise could be a more typical factory tour video.
Our next post will take a look at what Audi, Ford, Volvo and Toyota are doing with VR technology.