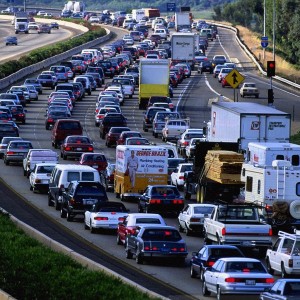 The Chinese may be snapping up cars in larger numbers than U.S. consumers, but this country is expected to remain the world's No. 1 road warrior nation into the future, driving more miles than any other.
That was the assessment of Peter Phleps in a keynote speech on mobility and future markets at the SAE World Congress recently in Detroit, MI, according to reports.
"The U.S. has built up a great car culture," said Phleps, a senior researcher for the BMW Group's Institute for Mobility Research, and reported by Steve Finlay in WardsAuto. "There is no country in the world where cars are used more. I don't think any country will match the U.S. in vehicle use."
From 2005 to 2013, light-vehicle sales in China all but tripled, while U.S. sales actually fell by 8.3 percent, wrote Stephen Edelstein online in Green Car Reports.
Last year, China became the first country to surpass 20 million new car sales, Edelstein reported. It is currently the world's largest new-car market, and expected to remain so for many years to come. Around 20.7 million new cars were sold there in 2013, against 15.5 million in the U.S.
The U.S. auto population currently is stable around 250 million vehicles, Edelstein wrote, while China reached roughly that number sometime during 2013. Yet Chinese drivers are expected to use their vehicles less, on average, than their American road warrior counterparts, due at least in part to a "growing backlash against the rampant pollution and congestion caused by cars."
"I don't think any country will match the U.S. in vehicle use," Phleps said according to Wards. "Some of us overestimate the potential growth of countries like China."
Vehicle use peaked in the U.S. in 2007, and then decreased during the recession years of 2008 and 2009. Since then, collective travel miles have increased only slightly, hovering around 3 trillion a year, according to the Wards report, numbers which Phleps addressed.
"We don't see fast growth again, but rather growth as more of a side development," Phleps told the World Congress. "The period of strong growth is over."