If you want to drive a vehicle for a long time – and by that we mean push mileage well into six figures – get a truck or SUV.
That is the conclusion of a study by iSeeCars.com, an automotive news, research and analysis website.
Of the top 10 models by percentage over 200,000 miles, all are trucks and SUVS, says iSeeCars. Indeed, 17 of the top 20 models are trucks and SUVs with only the Honda Accord at No. 12, Subaru Legacy (No. 14) and Toyota Avalon (No. 16) invited to the high-mileage party.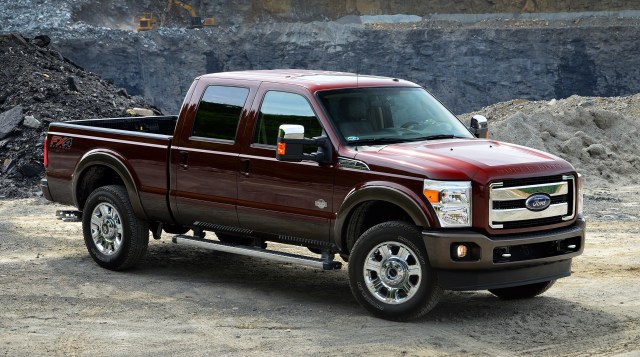 The top 10 vehicles, according to iSeeCars, are divided among Chevrolet and GMC, both with three, and Ford and Toyota, two each, while the top 20 also includes Dodge and Lincoln.
The top five trucks and SUVs with the percentage of that model still operating at 200,000 miles plus are: Ford F-250 Super Duty, 4.2 percent; Chevrolet Silverado 2500HD and Chevrolet Suburban, 3.6 percent; Toyota 4Runner, 3.5 percent, and Ford Expedition, 3 percent.
The rest of the top 10 are GMC Sierra 2500HD, 2.7 percent; Chevrolet Tahoe, 2.1 percent; GMC Yukon XL, 1.9 percent; Toyota Sequoia, 1.7 percent, and GMC Sierra 1500, 1.6 percent.
"There are some thoughts around why only trucks and SUVs made the top 10 longest-lasting vehicles [on the list]," said iSeeCars. "First, some trucks are used as work trucks and are perhaps better maintained … Another thought is, in knowing that workers depend on trucks to last – and use them longer than cars – truck manufacturers are building trucks to go the distance."
Trucks average mileage of 90,000, about 15,000 miles more than the average car's mileage.
Thus, marketing pitches that cite durability and longevity such as Chevrolet's tagline asserting that its trucks are the "longest-lasting, most dependable," Ford's "Built Ford Tough," or Ram's "Guts, Glory."
Meanwhile, the list of longest-lasting cars, dominated by Japanese manufacturers, comprised Honda with three, Subaru and Toyota with two each, and Ford, Nissan and Acura with one each.
In order, the top 10 cars with the percentage of that model still operating at 200,000 miles plus, according to iSeeCars, are: Honda Accord, 1.6 percent; Subaru Legacy and Toyota Avalon, 1.5 percent; Honda Odyssey (minivan), 1.2 percent; Nissan Maxima and Toyota Camry, 1.1 percent; Ford Taurus, Honda Civic and Acura TL, 1 percent each, and Subaru Outback (wagon), 0.8 percent.
iSeeCars noted that a "somewhat surprising piece of information that came from the study was a lack of representation from high-end European car models, such as BMW or Mercedes."
To compile the rankings, iSeeCars analyzed 30 million used cars from the years 1981 to 2010 listed on iSeeCars.com over the last year.