You've navigated to a great place. The Santander Consumer USA blog is a rich source of information for the worlds of automobiles and auto finance, and keeps readers coming back for more.
There's another that's worth a visit too, and we'll show you the way.
RoadLoans is the direct-lending platform of Santander Consumer USA, and its blog site offers up further articles to help during the auto financing process, to keep you up-to-date with auto news and trends, and to entertain.
Here are some of those offerings: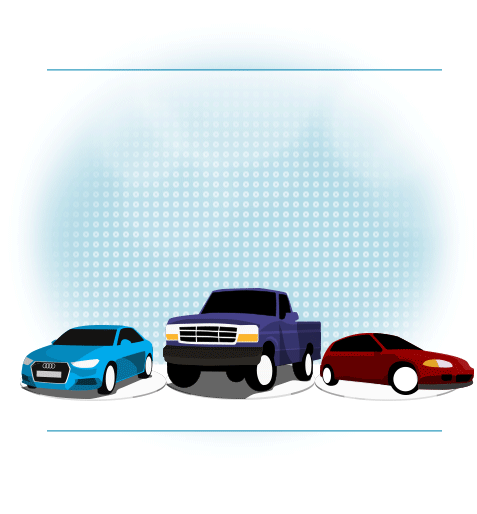 How vehicles are trending online
As more and more automotive research takes place online, software company Adobe put its finger on the pulse to see where it's headed.
It analyzed some 11 billion visits to dealership and car information websites and 57 million social media mentions to reveal some of the most popular cars and trucks, where interest is booming, and what the future holds.
Check out their insights in our animated infographic.
[H4] Buying across state lines
Sometimes the perfect car is a short trip to the dealership away. Other times, it's across state lines – and that comes with a bit more legwork.
Doing your research first, however, will put you on the front foot.
Read our tips for buying a car out of state, from checking a vehicle's emissions standards to handling registration.
'Cars 3' an inspiring tale for little moviegoers
It's time for another lap with Lightning McQueen in Disney-Pixar's "Cars" franchise.
And "Cars 3" promises quite an inspirational one at that. McQueen, voiced by Owen Wilson, is having trouble keeping up on the racetrack and faces being pushed out of the sport he loves. But where there's a will there's a way.
Pixar drew inspiration from real NASCAR tales and figures for this movie, including African-American driver Wendell Scott, who won top-level races in the face of prejudice, and based characters and themes upon them.
Get the inside track on one of this summer's big releases.
Car shopping in the palm of your hand
Whether you've clocked plenty of car-shopping miles or are new to it all, consider how the RoadLoans App may help your next experience.
Downloading the free App to your phone enables you to estimate a car payment, apply for a loan, check a vehicle's value, find a dealer and more, all on your terms – whenever and wherever you want.
Read more about the RoadLoans App.
How to know lien from loan
If you've been approved for a car loan you're likely to encounter the term "lien," but the chances you'll know what it means may not be so great.
A lien on a car is like a safeguard for the lender. When you take out an auto loan, a lien is created, which is a lender's legal right to possession of the vehicle until the loan is repaid.
When buying or selling a car, a lien is something that deserves some attention to ensure there are no surprises after the transaction.
Read on for what to keep in mind.