Where should you look for your next vehicle online before visiting a dealer?
Seems like a simple question. Until you try to answer it. And then you discover the answer is, well, more complicated than you first imagined. And that's where our series, "The Net Result," is helpful.
Indeed, Part 1 of the series was the most-read article on our blog in 2015, garnering about 6.6 percent of total views – many before the entire series was available.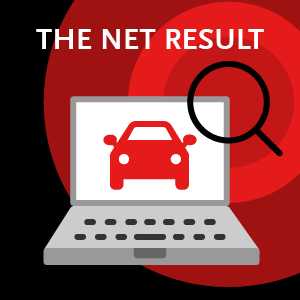 In case you missed the series when it was posted initially, here are links to all eight parts:
MORE ON USED CARS
Other used-car-shopping articles also have been popular among readers and still can be useful to you: Here are 11 ways to help you decide if you should buy a new vs. used car (No. 3, with 5.25 percent of traffic), These are the 30 best used cars to buy – Consumer Reports (No. 5 at 4.4 percent), and Your easy-to-follow, 11-step guide to shopping for a used car (No. 6 at 4 percent).
MAKING PAYMENTS EASIER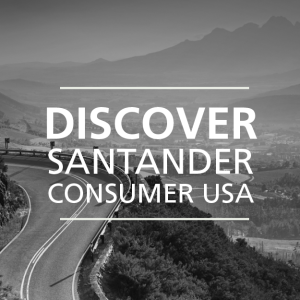 And if you want help managing your relationship with Santander Consumer USA, look for How to keep up to date on your monthly payments without a hassle (No. 2 at 5.9 percent) and My account: One way Santander Consumer USA can make your life easier (No. 8 at 3.1 percent).
DEPENDABLE VEHICLES
These reports on dependable vehicles also generate a lot of interest: Here are the most dependable auto brands – J.D. Power owner survey (No. 4 with 4.6 percent of total views) and GM and Toyota make most-dependable vehicles, says J.D. Power (No. 10 at 2.5 percent).

CUSTOMER CONTESTS
Contests such as 'Pets+Cars' photo contest should produce some real furry fun (No. 7 at 3.6 percent) and Santander 'Yard Wars': May the football scores be with you (No. 9 at 3 percent) also are popular.
BONUS ROUND
No. 11 – Tax refund your key to a new vehicle?
No. 12 – How you, too, can drive in the lap of luxury even on a tight budget
No. 13 – Trucks, SUVs 'go the distance,' rule list of top-10 longest-lasting vehicles
If you want more – and who wouldn't – you can visit the blog regularly at Santander Consumer USA. We publish new content at least three times a week.