Ready. Set. Vroom, vroom.
That's the sound of a test drive happening before you purchase your next new car.
Experts suggest it's something that should be done at least once, twice is better, and three times … well, you get the point, even if it's difficult to imagine with your vehicle shopping list.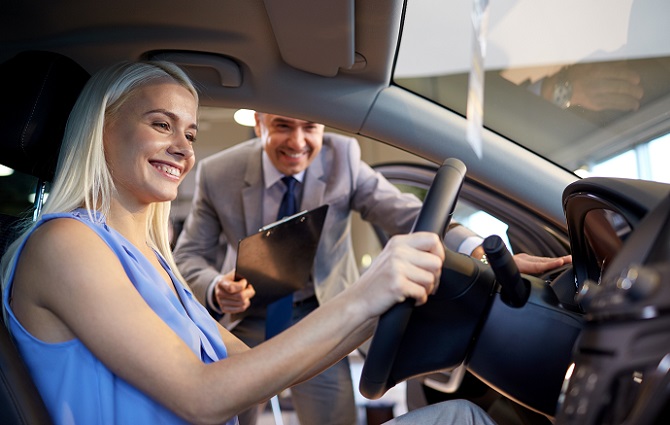 "For consumers in the market for a new car, it can be difficult to keep up with all of the new – and newly redesigned – models that have been released since they last bought a car," according to Autotrader, the popular third-party, car-shopping website.
So what is a serious car shopper to do with more than 300 new-car models available? How about going to Autotrader's list of "Must Test Drive" videos of 10 new models.
Here are short videos of the three more 2016 vehicles (in alphabetical order) on the Autotrader roster along with the website's description of each:
Kia Sedona
The Kia Sedona comes equipped with a comfortable interior, handsome exterior styling and a surprisingly sporty driving experience. Then there's the long list of amenities, which includes everything from reclining second-row captain's chairs to adaptive cruise control.
Lincoln MKC
A stylish, well-designed compact luxury SUV, the MKC isn't too big or too small. Instead, it is sized just right to compete with rivals, and it offers just as many high-tech gadgets, if not more. The MKC is also sporty and yet surprisingly efficient thanks to a turbocharged 4-cylinder engine.
Mercedes-Benz GLC300
The Mercedes-Benz GLC300 is a handsome new luxury crossover that makes a huge leap forward over the increasingly outdated GLK it replaces. The GLC features nicely balanced steering, crisp design and premium materials throughout the cabin.
Other vehicles on the Autotrader short list are the Chevrolet Malibu, FIAT 500X, Honda Civic, Nissan Titan XD, Subaru Legacy, Toyota Prius and Volvo XC 90.
Look here for additional comments on these models and why they were selected.
Previous post: Autotrader videos of the Chevrolet Malibu, FIAT 500X and Honda Civic.
Next post: Videos of the Nissan Titan XD, Subaru Legacy, Toyota Prius and Volvo XC 90.