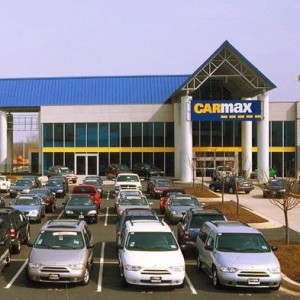 Baby boomers, Gen-Xers and millennials appear to have more in common in the purchase of used vehicles than you might have imagined.
A study by CarMax, which compiled data from its 130 locations across the United States between March 2013 and February 2014, showed that six vehicle models made the top 10 lists of all three age groups, accounting for more than one-third of the models identified.
Doing the simple math, however, that's 60 percent of the total 30 places on the three generational lists.
Still, there are  noteworthy differences, as nearly two-thirds of the 17 models identified on the top 10 lists were favored by just one of the three age groups in CarMax's first-ever Used Car Shopping Report. Among these 10, four models were identified only by baby boomers, identified as ages 50-68, and three models each by only Gen-Xers, ages 34-49, or millennials, ages 18-33.
The six vehicles popular across the board, all of which also were on CarMax's top 10 sales list for the 12-month period represented by the survey, were the Nissan Altima (1), Toyota Camry (2), Honda Accord (4), Honda Civic (5), Ford F150 (6) and Hyundai Sonata (7).
The Chevrolet Malibu (3) was the only model named by two generations – Gen-Xers and millennials.
Among baby boomers, the models that showed up on no other age group list were the Ford Escape, which was eighth in total CarMax sales, Toyota Corolla (9), Honda CR-V and Toyota RAV4. The Gen-X list comprised the Chrysler Town & Country, Ford Edge and Honda Odyssey, and millennials only favored the Chevrolet Impala, which was No. 10 on the overall sales list, Ford Fusion and Ford Mustang.
"CarMax points out that the mix of foreign and domestic automakers seems stable at the moment, with no group gaining or losing significant market share," according to Richard Read in The Car Connection, a research website for shoppers. "However, that mix is tipped in the direction of Asian brands, and European models are nowhere to be found."
Six of the top 10 models in sales are from Asian automakers and four are from American carmakers.
For more details on the CarMax survey, see Read's article, which includes a link to an infographic.