More shoppers in the U.S. buy SUV/crossovers than any other type of vehicle.
That can be a challenge with the average cost of a new vehicle now exceeding $41,000 – or almost two-thirds of the average U.S. annual household income of $66,000.
With only transaction prices for subcompact and compact SUV/crossovers averaging less than a $40,000.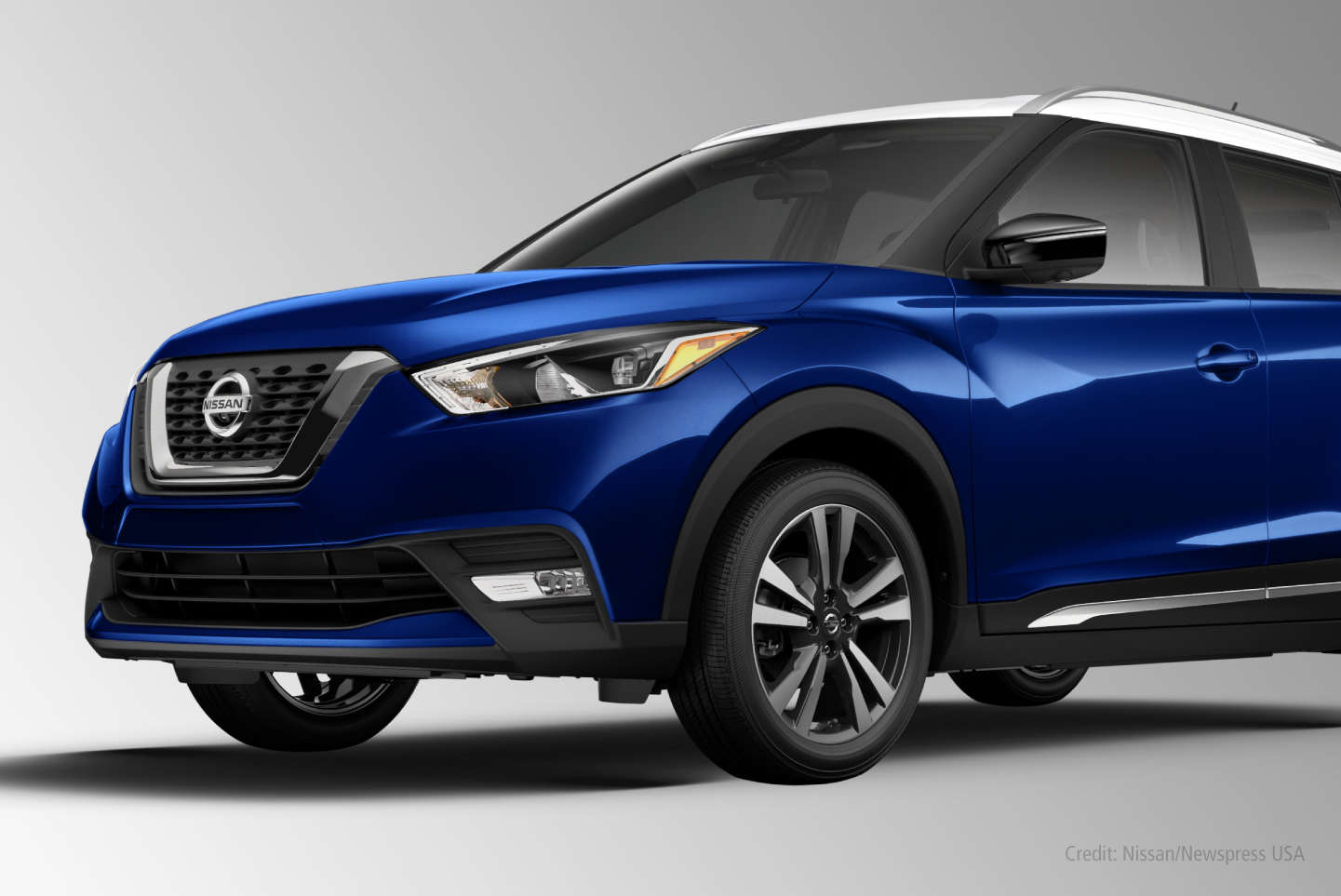 But it's not an insurmountable challenge, even if you cap your purchase at $30,000, an amount suggested by some mathematical gymnastics for a 60-month loan term.* As well as Kelley Blue Book's $30,682 average transaction price for compact SUV/crossovers.
We took that $30,000 to CarsDirect, an online shopping site, to see just what it would buy. The result may surprise you as 47 models were priced starting at less than our spending limit. That includes six 2021 SUV/crossovers with starting prices under $20,000, another 22 starting from $20,000 to $25,000 and 19 vehicles with prices starting between $25,000 and $30,000.
Following are the six SUV/crossovers with starting prices under $20,000:
• Hyundai Venue, $17,755
• Hyundai Kona, $17,884
• Ford EcoSport, $18,290
• Chevrolet Trailblazer, $19,476
• Buick Encore, $19,609
• Nissan Kicks, $19,650
Prices for 2022 vehicles may be higher, but you get the idea.
In the $20,000 to $25,000 grouping of 22 SUV/crossovers, starting prices range from $20,615 for the Honda HR-V to $24,680 for the Volkswagen Tiguan. This group includes three Kia models and two each of Chevrolet, Jeep, Mazda, Mitsubishi and Subaru.
The other SUV/crossover entries in alphabetical order are the Buick Encore GX, Chevrolet Equinox, Chevrolet Trax, Dodge Journey, Ford Escape, GMC Terrain, Hyundai Tucson, Jeep Compass, Jeep Renegade, Kia Niro, Kia Seltos, Kia Sportage, Mazda CX-3, Mazda CX-30, Mitsubishi Eclipse Cross, Mitsubishi Outlander Sport, Nissan Rogue Sport, Subaru Crosstrek, Subaru Forester and Toyota C-HR.
Finally, vehicles in the $25,000 to $30,000 grouping of 19 models range from the Mazda CX-5 at $25,071 to the Volkswagen Atlas at $29,771. Only three brands – Chevrolet, Nissan and Toyota – were represented by more than one entry in this price range.
Other vehicles in this group are Buick Envision, Chevrolet Blazer, Chevrolet Traverse, Fiat 500X, Ford Bronco, GMC Acadia, Honda CR-V, Hyundai Santa Fe, Jeep Cherokee, MINI Countryman, Mitsubishi Outlander, Nissan Murano, Nissan Pathfinder, Nissan Rogue, Subaru Outback, Toyota RAV4 and Toyota RAV4 Hybrid.
To put these vehicles in context, following are the average prices for other SUV/crossover categories:
• Subcompact SUV/crossover, $26,132
• Midsize SUV/crossover, $41,965
• Full-size SUV/crossover, $68,461
• Luxury subcompact, $40,029
• Luxury compact, $47,975
• Luxury midsize, $63,300
• Luxury full-size, $96,878
But if you don't want to drain your wallet while still meeting the challenge of buying an SUV/crossover, a model under $30,000 such as those described above may be in your future.
* Financial experts typically recommend spending no more than 10% of monthly gross income for a car, which, over a year, means about $6,600, or $550 per month assuming a 60-month term. An online financial calculator translates that to a vehicle costing about $29,500, plus down payment.