The average price for a new vehicle in America could be enough to scare off some shoppers.
Now more than $41,000 – or almost two-thirds of the average U.S. annual household income of $66,000 – it suggests that the price of new cars put them out of reach for most people.
But it's not an insurmountable challenge, even if you cap your purchase at $30,000, an amount suggested by some mathematical gymnastics for a 60-month loan term.* As well as Kelley Blue Book's $28,165 average transaction price for midsize cars.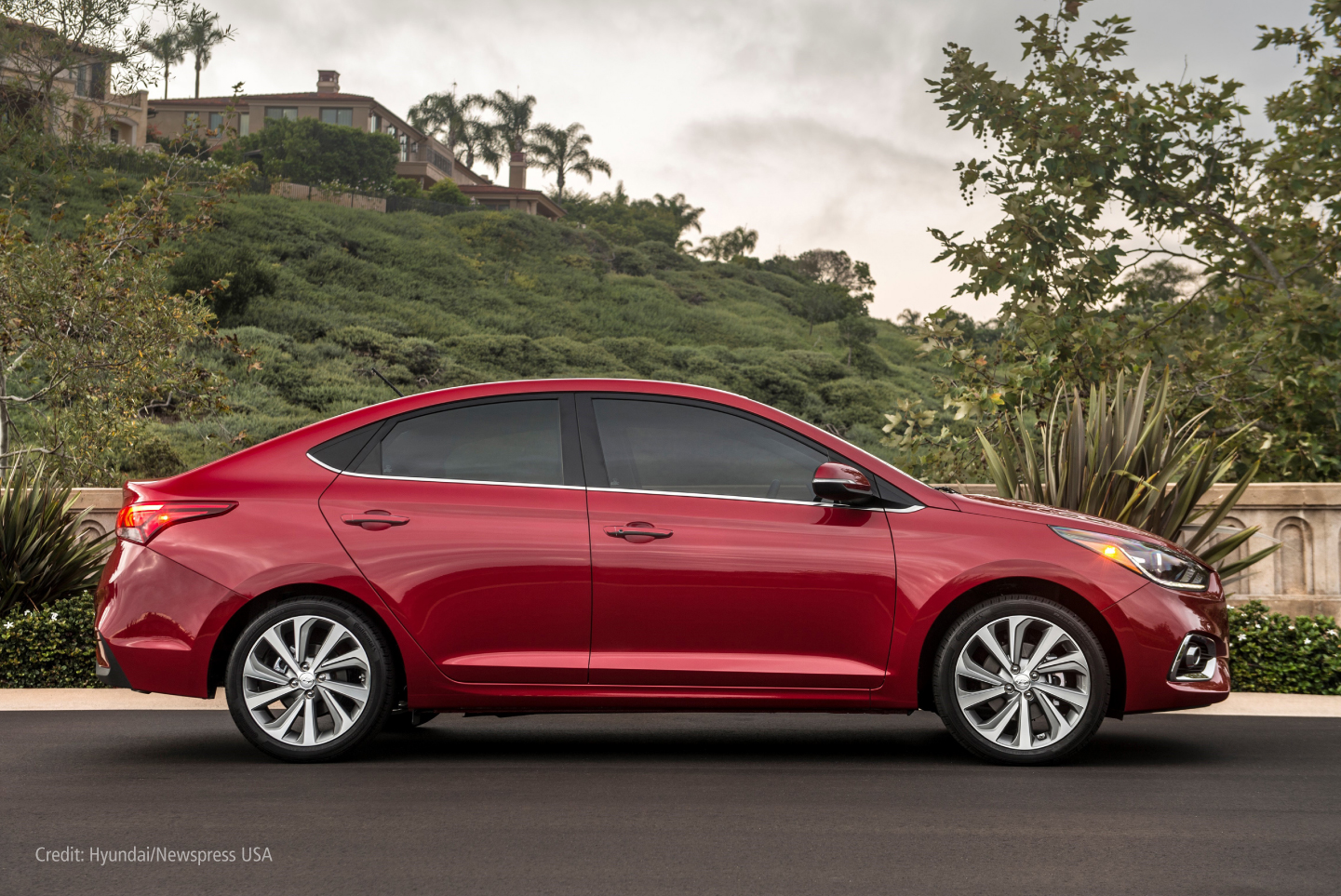 In fact, the average price of subcompact, compact, midsize and hybrid cars all fall under $30,000, providing a lot of opportunities for shoppers to find a vehicle that fits their lifestyle and finances.
We took our $30,000 spending target to CarsDirect, an online shopping site, to see how many 2021 models were affordable. The result is an encouraging 34 models priced starting at less than our spending limit. That includes 11 cars with starting prices under $20,000, another 16 starting from $20,000 to $25,000 and seven vehicles with prices starting between $25,000 and $30,000.
Following are the 11 most-affordable cars, according to CarsDirect, with starting prices under $20,000:
• Hyundai Accent, $14,879
• Kia Rio, $16,195
• Mitsubishi Mirage G4, $16,335
• Nissan Versa, $16,750
• Kia Forte, $16,808
• Toyota Corolla, $18,218
• Ford Fusion, $18,238
• Hyundai Elantra, $18,580
• Volkswagen Jetta, $19,298
• Mazda Mazda3, $19,446
• Nissan Sentra, $19,595
Prices for 2022 vehicles may be higher, but you get the idea.
In the $20,000 to $25,000 grouping of 16 cars, starting prices range from $20,062 for the Subaru Impreza to $24,952 for the Honda Accord. This pricing group includes three Honda models and two each from Hyundai, Subaru and Toyota.
Other sedans in alphabetical order are the Acura ILX, Chevrolet Malibu, Ford Fusion Hybrid, Honda Civic, Honda Insight, Hyundai Elantra Hybrid, Hyundai Sonata, Kia K5, Mazda Mazda6, Nissan Altima, Subaru Legacy, Toyota Camry, Toyota Corolla Hybrid and Volkswagen Passat.
Finally, vehicles in the $25,000 to $30,000 grouping of seven models range from the Dodge Charger priced at $25,256 to the Chrysler 300 priced at $29,572. Others in alphabetical order are the Honda Accord Hybrid, Hyundai Sonata Hybrid, Subaru WRX, Toyota Camry Hybrid and Volkswagen Jetta GLI.
To put these vehicles in context, following are the average prices for other passenger car categories:
• Full-size car, $39,524
• Sports car, $41,648
• Entry-level luxury car, $46,597
• Luxury car, $73,312
• High-end luxury car, $101,699
• High-performance car, $104,297
But if you don't want to drain your wallet while still buying a new car, a model under $30,000 such as those described above may be in your future.
* Financial experts typically recommend spending no more than 10% of monthly gross income for a car, which, over a year, means about $6,600, or $550 per month assuming a 60-month term. An online financial calculator translates that to a vehicle costing about $29,500, plus down payment.