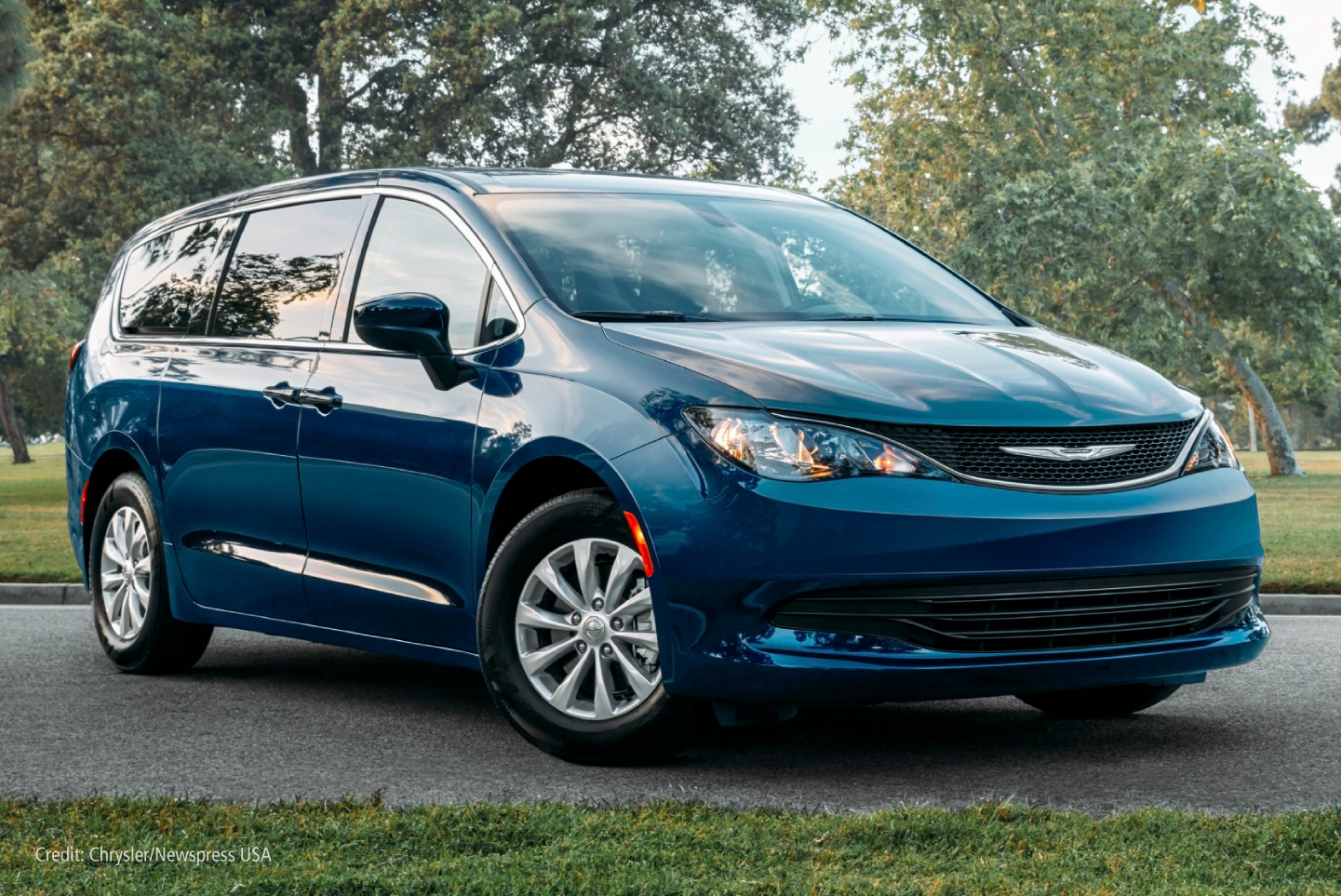 The average transaction price for a minivan is $41,163, so what are we doing looking for minivans under $30,000?
Taking on our under-$30,000 challenge.
Even at that we had to concede that you may need to pay a little more to get what you want.
So, finding a traditional family minivan priced at under $30,000 isn't an insurmountable challenge, but it's a close call if you cap your purchase at that figure, an amount suggested by some mathematical gymnastics for a 60-month loan term.*
Or even if you stretch your budget to the $31,683 average starting price for minivans under $40,000, reported by CarsDirect, an online shopping site.
Following are the three 2021 minivans with starting prices under $30,000:
• Dodge Grand Caravan, $25,533
• Chrysler Voyager, $28,105
• Kia Sedona, $28,611
Pushing our limit to the $31,683 average starting price for minivans under $40,000 adds just one:
• Honda Odyssey, $31,471
Rounding out the roster are five more vehicles under the $41,163 average transaction price for minivans, according to Kelley Blue Book:
• Chrysler Pacifica, $32,651
• Toyota Sienna, $33,221
• Kia Carnival, $33,275
• Chrysler Pacifica Hybrid, $35,663
• Nissan NV Passenger NV3500 HD, $36,617
Prices for 2022 vehicles may be higher than those cited here, but you get the idea.
* Financial experts typically recommend spending no more than 10% of monthly gross income for a car, which, over a year, means about $6,600, or $550 per month assuming a 60-month term. An online financial calculator translates that to a vehicle costing about $29,500, plus down payment.