There are awards.
And then there are AWARDS, as in, awards for winning awards.
Such is the case with Kelley Blue Book's "Our 10 most awarded cars of 2015" in which the vehicle information source ranks the vehicles that most often finished on KBB.com's other top 10 lists.
And who won the bragging rights, according to KBB? Let's make it simple: Honda.
KBB's experts crunched the numbers from its own Best Buy Awards, Best Resale Value Awards, 5-Year Cost to Own Awards and Brand Image Awards, along with an array of more than two-dozen of its 10-best and 10-most lists to come up with an overall top 10 just in time for model yearend deals.
Honda earned four top 10 places with No. 1 Civic, No. 3 Accord, No. 6 CR-V and No. 9 Fit, followed by Jeep with No. 5 Wrangler and No. 7 Renegade. Four other brands finished with one top-10 model each – No. 2 Subaru Impreza, No. 4 Toyota Camry, No. 8 Chevrolet Impala and No. 10 Mazda Mazda3.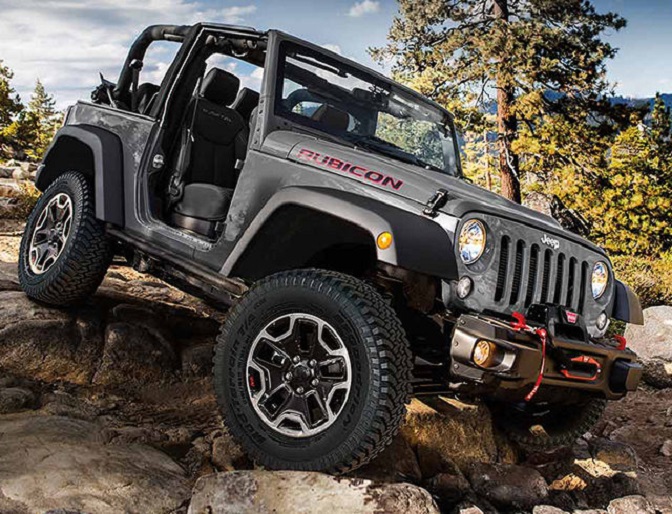 "Kelley Blue Book's awards and accolades are some of the most recognized in the industry, largely because they exist solely to help new-car shoppers make smart purchase decisions and to help people discover which car is right for them," said Jack R. Nerad of KBB.com.
For example, the Honda Civic received more KBB awards and accolades (eight) than every other car on the market, even in its last model year before a full redesign.
They are: KBB Best Buy (small car), 15 Best Family Cars, Lowest 5-Year Cost to Own (sporty compact car), and top 10 Coolest Cars Under $18,000, Tech-Savviest Cars Starting Under $20,000, Best Hybrid Cars Under $30,000, Coolest Cars under $25,000 and Best Sedans Under $25,000.
The Impreza was recognized by KBB seven times; the Accord, Camry and Wrangler six times each; the CR-V and Renegade five times, and the Impala, Fit and Mazda3 four times.
"A big part of car shopping used to be dedicated to separating the good models from the bad," said KBB in an introduction to its list of lists. "But today the challenge lies in sifting through all the great cars to find the very best according to your individual wants and needs."
Although the best car for your individual needs might not be on this particular list, KBB's Nerad suggested that the compilation "is a good place to start your research."
More details on vehicles that made this list are available at 10 most awarded cars of 2015 by Kelley Blue Book's KBB.com and at Our 10 most awarded cars of 2015 at KBB.com. For additional information, see KBB.com awards and 10 best lists on its website.