Good as new.
It's how Autotrader describes its 10 best CPO vehicles for mainstream buyers and 10 best CPO vehicles for luxury shoppers right now.
Autotrader called the CPO (certified pre-owned) vehicles on its lists affordable options between an expensive new car and the worries that come with a car once owned by someone else.
Eighteen brands are represented on the automotive shopping website's two lists, including models ranging from 2013 to 2018, with Toyota earning two spots (Tacoma and Tundra) on the mainstream list and Jaguar taking two (F-Pace and F-Type) among luxury models.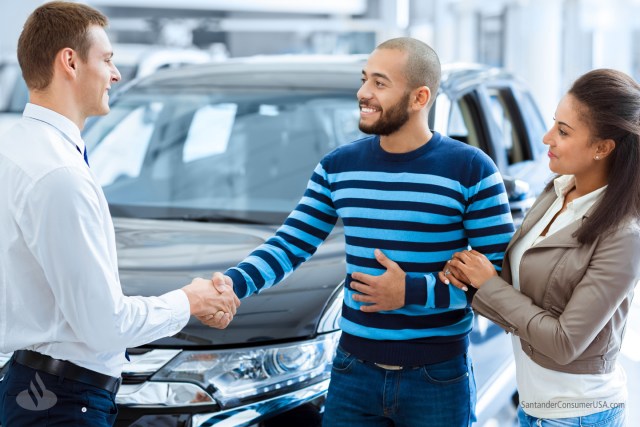 CPO vehicles accounted for just about one-quarter of all franchise dealership used car sales last year – a total of about 2.7 million – according to an auto industry source.
"As more features are added to today's vehicles, new-car prices continue to rise, with even 'affordable' models costing as much as $35,000 or $40,000," said Brian Moody of Autotrader. "Our list of 'good as new' vehicles can bring the car a consumer wants into the price range they want to pay."
"These CPO vehicles are thoroughly inspected, covered by warranties [of up to 100,000 miles], and offer the latest designs, making it difficult to even tell the difference between their new-car counterparts."
Autotrader capped the price on mainstream models at $40,000 and luxury vehicles at $65,000, with many of those featured available for a lot less, according to the website.
Following are mainstream and luxury vehicles picked by Autotrader:
Mainstream
2015-18 Chevrolet Tahoe provides "endless utility, ample interior space and generous towing capacity"
2016-18 Honda Civic is "one of the most-trusted compact sedans ever to be sold"
2016-18 Hyundai Sonata with "stately interior and exterior styling"
2013-2017 Jeep Wrangler tends "to depreciate very slowly"
2016-2018 Mazda6 is "one of the most desirable midsize sedans on sale today"
2014-2018 Nissan Rogue crossovers "look just like brand new models"
2015-2018 Ram 1500 "buyers can find a great deal on a gently used model"
2015-2018 Subaru Outback is "loved across America for its car-like driving dynamics" and more
2016-2018 Toyota Tacoma is a "legendary truck known for its excellent reliability"
2014-2018 Toyota Tundra "offers a number of strong personality traits"
Luxury
2014-2018 Acura MDX offers "a potent V6 engine and solid reliability"
2015-2018 Cadillac Escalade is "one of the biggest names in the full-size luxury SUV segment"
2017-2018 Chrysler Pacifica is "one of the best family haulers on the market"
2014-2018 Infiniti QX60 "offers just about everything a family could want"
2017-2018 Jaguar F-Pace "has been met with favorable reviews"
2014-2018 Jaguar F-Type represents "the purest sports car offered by Jaguar in decades"
2014-2018 Kia Cadenza is "a comfortable FWD luxury sedan [that] has been underappreciated"
2015-2018 Lexus RC as "a certified pre-owned example should be a no-brainer"
2015-2018 Porsche Macan offers "a driving experience you can only get with a Porsche"
2016-2018 Volvo XC90 has "attractive styling and forward-looking interior tech"
Autotrader provides short reviews, including typical price ranges and Autotrader average pricing, for all the cars listed as 10 "good as new" mainstream cars for 2019 and 10 luxury cars for 2019.
It's a good shopping list for starters, even if you don't find the vehicle that is best for you.