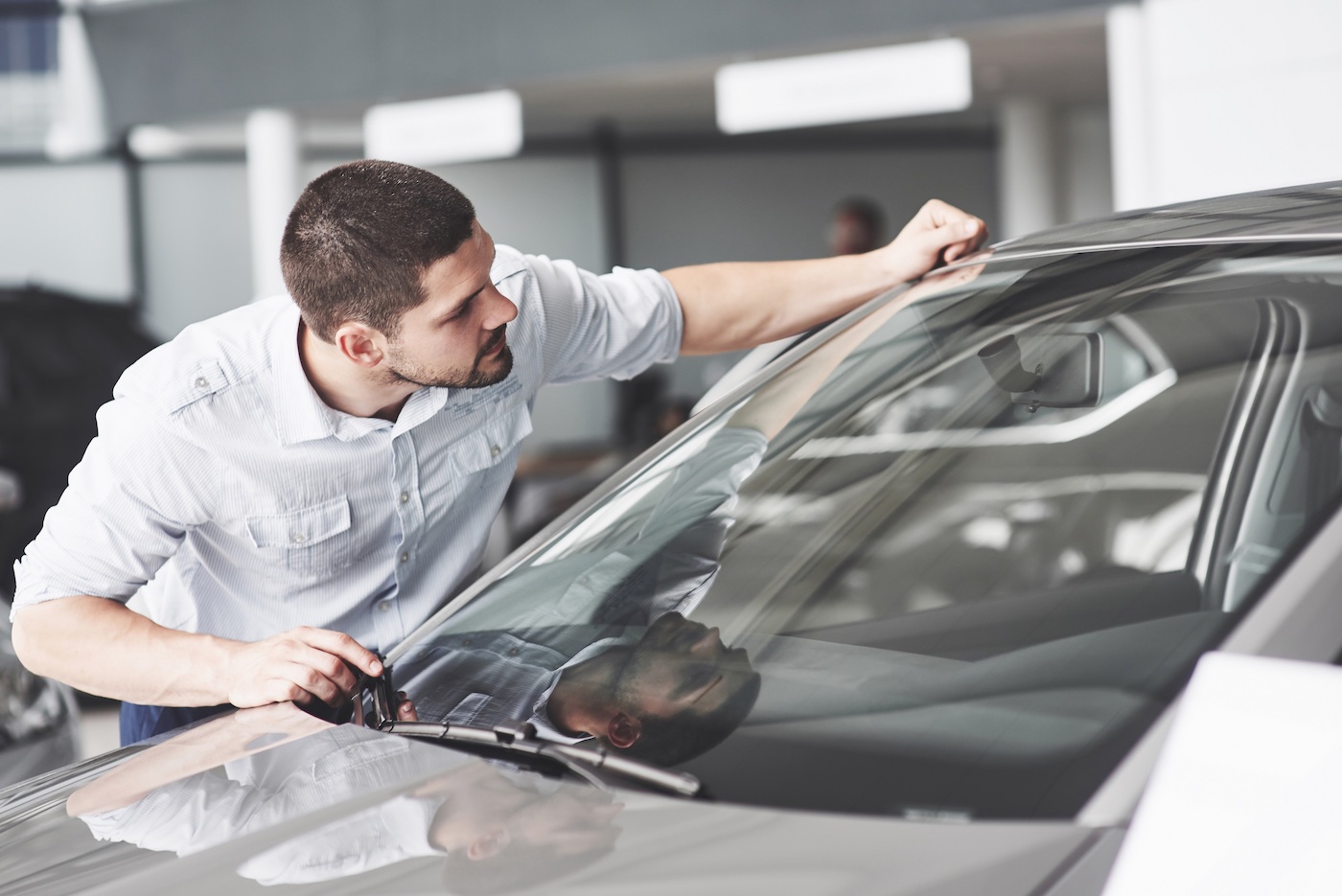 Shopping for one of the best used cars to buy sounds expensive.
But now that you know which three-year-old (2018) used cars are best to buy because of last week's article, These are the 18+ best used cars to buy, J.D. Power survey shows, let's dig a little deeper.
Now the question might be whether you can afford to buy one of JDP's best used cars. While that depends a lot on your budget, chances are that you can afford to pay for one of the best used cars, because even those are available at a range of price points.
We researched prices on three SUV segment winners available at iSeeCars.com – Kia Sportage (small), Buick Envision (compact) and Kia Sorento (midsize) – to gauge affordability. All were well below the average SUV price of almost $30,000 reported by CarGurus.
Of course, SUVs continue to be the hottest segment for vehicle sales, so we also looked at availability.
JDP's 2021 U.S. Vehicle Dependability Study looked at problems per 100 vehicles (PP100) for three-year-old vehicles, with lower scores representing better performance reported by 33,251 original owners. The study identified 18 segment winners and 31 runners-up.
Here is what we found for affordability and availability for our three example segment winners based on a search at iSeeCars.com within a 50-mile radius of a sample ZIP code:
Kia Sportage ($17,960)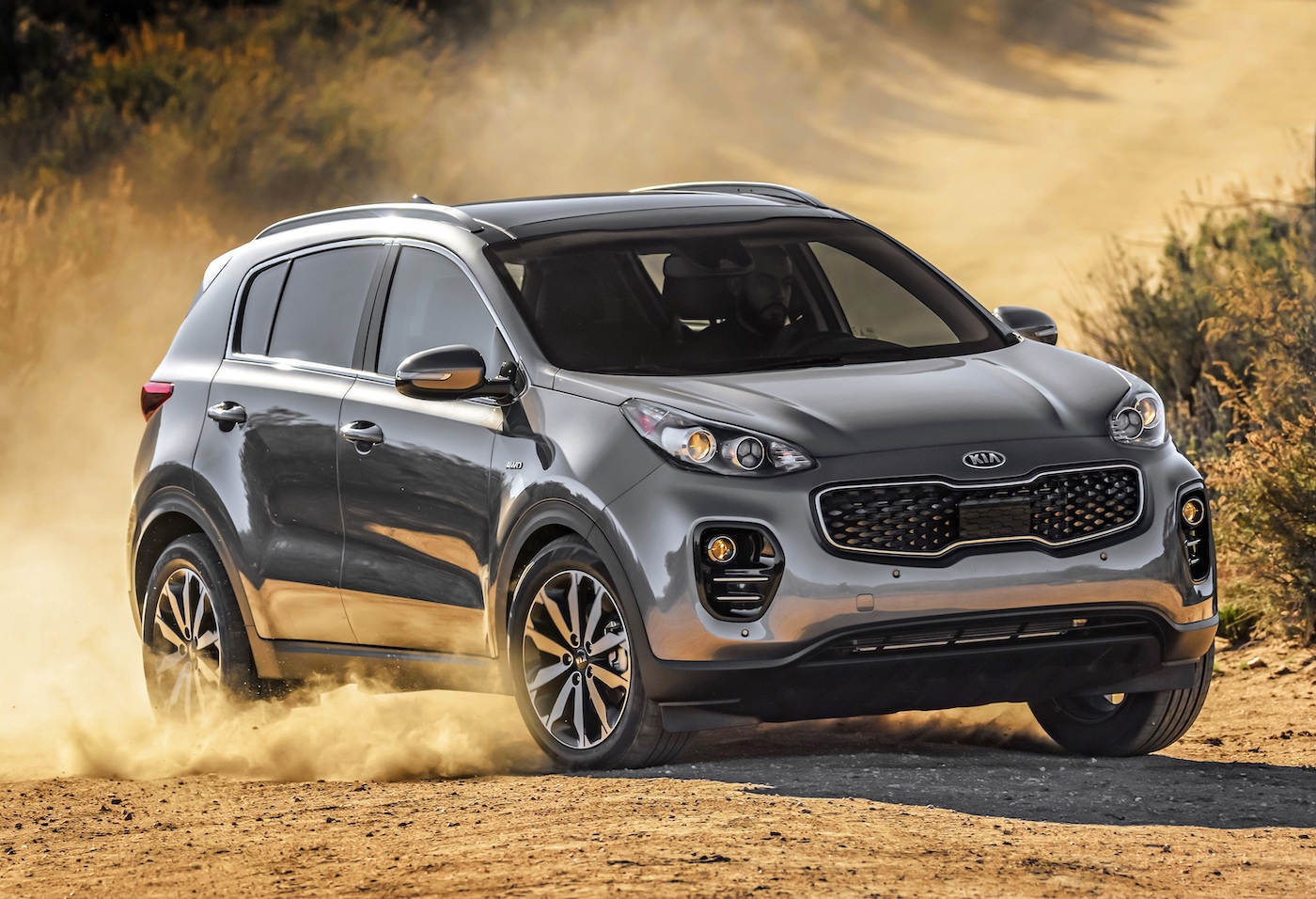 Photo credit: Kia via Newspress USA
One of several Kia models that contributed to the brand's No. 1 mainstream ranking and No. 3 overall – trailing only premium brands Lexus and Porsche – the Sportage ranked ahead of the Buick Encore and Hyundai Tucson in the JDP study. The average asking price for the 2018 model year was $17,960, according to iSeeCars.com, with prices for a three-year-old Sportage ranging from $23,200 to $13,389 among the 64 vehicles listed on the shopping website. Sportage pricing was between the other brands, about $1,100 more on average than Encore at $16,801 and about $300 less than the Tucson at $18,293. The range of prices was about the same for the Sportage and Tucson, while Encore prices ranged lower. There were about three times more Sportage and Encore listings as Tucson listings.
Buick Envision ($23,087)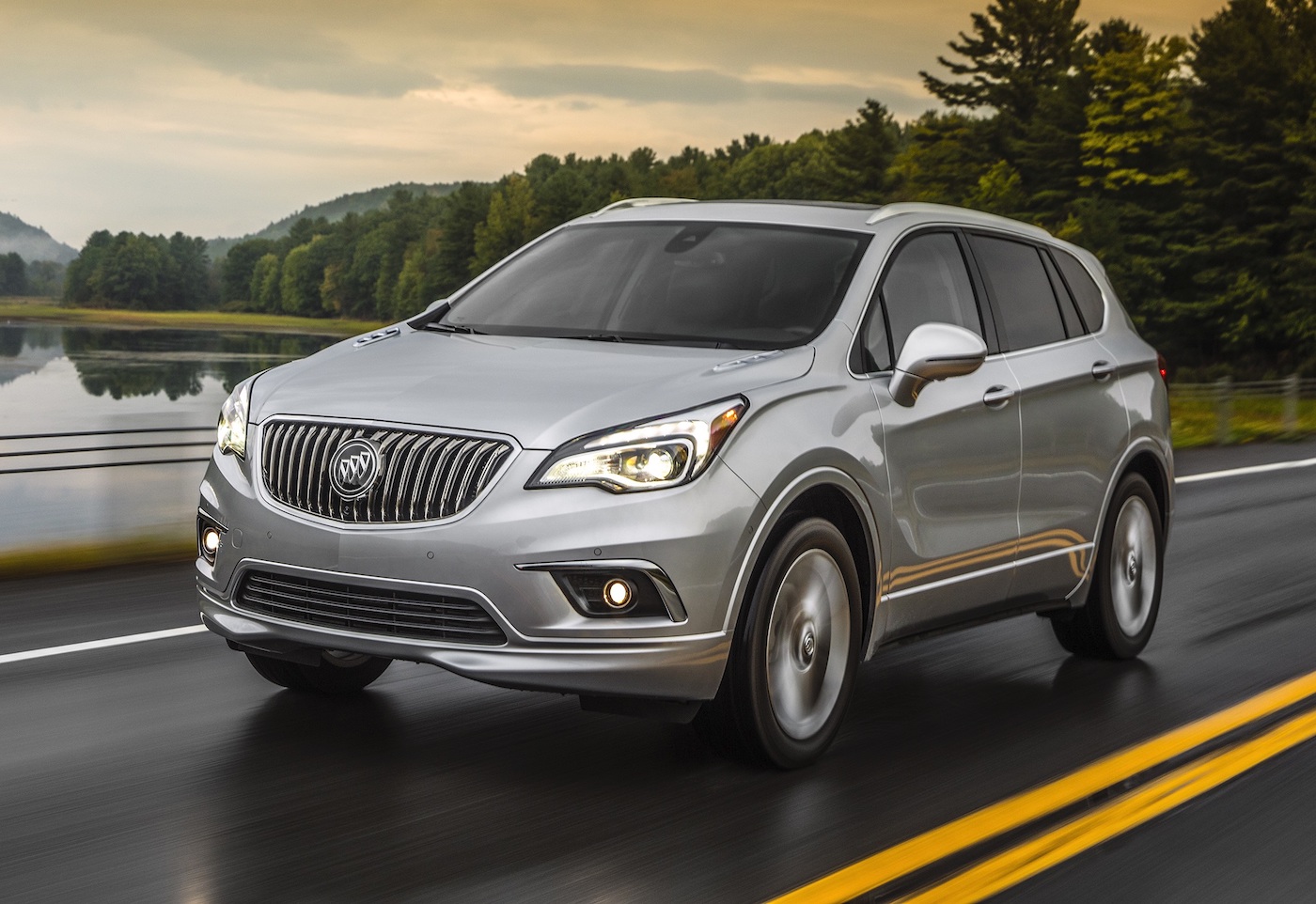 Photo credit: Buick via Newspress USA
Ranked ahead of the Toyota RAV4 and Subaru Forester, the Envision was one of four General Motors products named a segment winner and helped Buick to a fifth-place tie with Cadillac (100 PP100) among the brands rated by JDP. The average asking price for the 2018 model year recently was $23,087, according to iSeeCars.com, with prices ranging from $26,999 to $15,394 among the 22 vehicles listed. Envision pricing was highest among the top three, about $1,600 more on average than the RAV4 at $21,498 and about $600 more than the Subaru Forester at $22,469. The range of prices was about the same for the Envision and the RAV4, while Forester prices ranged a little higher. The RAV4 and Forester both were more readily available with 195 vehicles and 47 vehicles, respectively, listed at iSeeCars.com.
Kia Sorento ($20,755)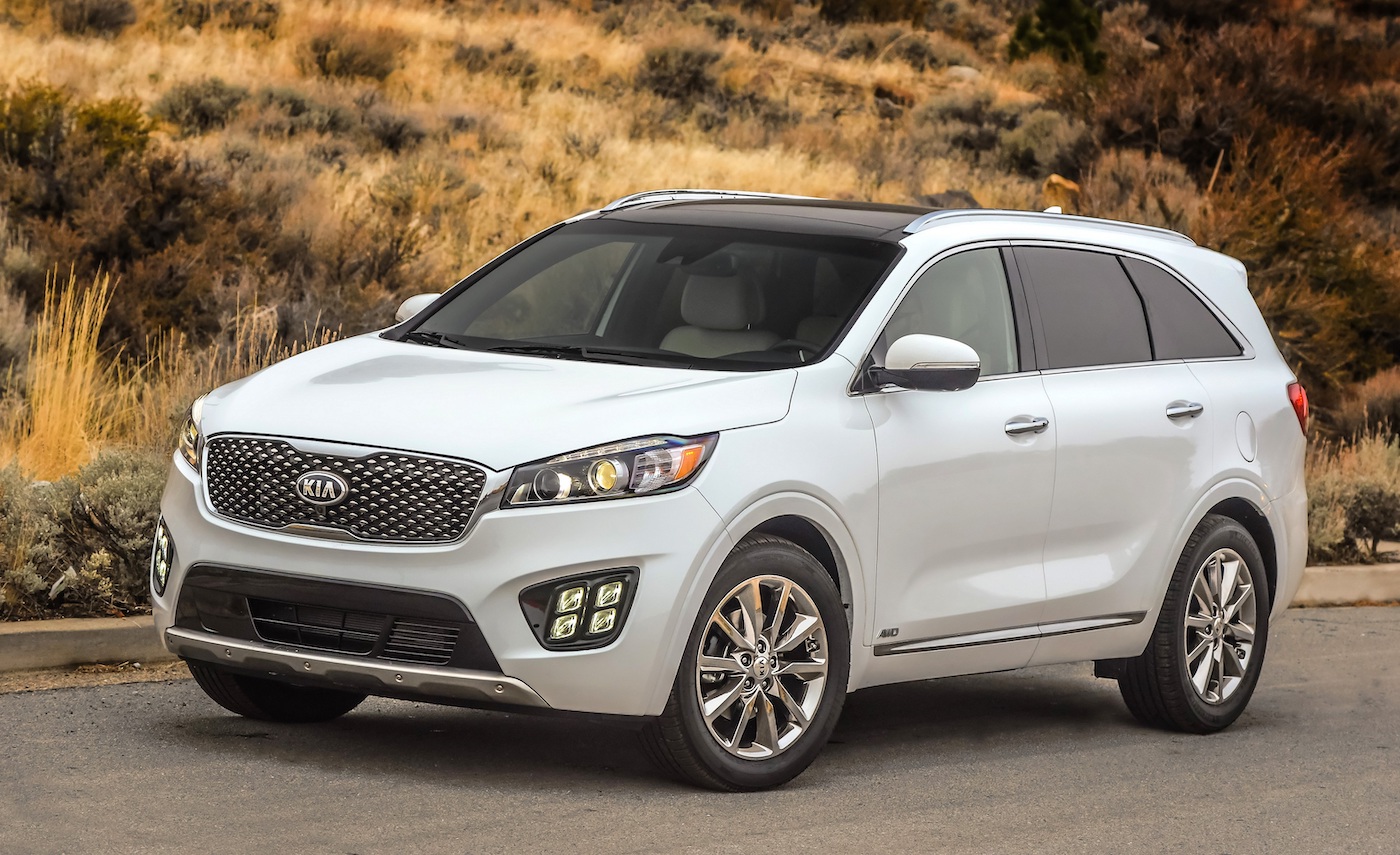 Photo credit: Kia via Newspress USA
Another SUV that helped Kia to its strong performance, the Sorento beat out the Toyota Highlander and Ford Edge, according to the JDP study. The average asking price for the 2018 model year Sorento was $20,755, based on iSeeCars.com data, with prices ranging from $28,300 to $14,988 among the 51 vehicles listed at the shopping website. The average price of the Sorento was the lowest among the top three in this SUV segment, about $3,000 less than the Edge at $23,731 and a whopping $10,000 less than Highlander at $30,731. Sorento and Edge price ranges were similar, about $14,000 top to bottom, but Highlander prices ran higher, ranging from $35,491 to $20,300. Both the Highlander with 144 vehicles and the Edge with 66 showed greater availability than the Sorento.
And here are the average prices for other JDP segment winners, based on iSeeCars.com data:
Sport Utility Vehicles
Compact premium: Porsche Macan, $48,928
Small premium: Mercedes-Benz GLA, not available
Midsize premium: Lexus GX, $42,114 (460)
Large: Chevrolet Tahoe, $42,625
Passenger cars
Compact: Volkswagen Beetle, not available
Compact premium: Lexus ES, $30,560 (300h), $29,751 (350)
Small premium: BMW 2 Series, $33,267
Midsize: Kia Optima, $16,017
Midsize premium: Genesis G80, $30,899
Midsize sporty: Chevrolet Camaro, $30,311
Large: Toyota Avalon, $23,684
Pickups and vans
Large light duty pickup: Toyota Tundra, $39,031
Midsize pickup: Nissan Frontier, $19,734
Large heavy duty pickup: Chevrolet Silverado HD, $35,871 (2500), $53,728 (3500)
Minivan: Toyota Sienna, $26,794
So what's the bottom line?
Almost half of the JDP segment winners for 2018 on iSeeCars.com website were listed for less than $30,000 average price, while nearly as many were listed at $30,000 to $40,000 on average. And the average listing price for three segment winners was under $20,000!
Consider the two or three runners-up per segment and you can see that there are plenty of vehicles among JDP's best used cars to buy that won't bust your budget.
And if you're looking for an older used vehicle – that might deliver an even greater value – results of J.D. Power's Vehicle Dependability Study going back 18 years to 2003 are available online. So now you can find the best used cars to buy whatever kind of vehicle you're seeking.