You can purchase a new Toyota Corolla from about $18,600.
And many Americans are doing that this year with sales of more than 160,000 through June.
Of course, you also can buy a pre-owned Corolla for less – $2,950 in the case of a 1979 SR5 with 72,600 miles in Chandler, AZ, listed on iSeeCars.com – and a lot more.
For example, a 2017 Corolla LE CVT in Athens, AL, is listed on iSeeCars at $30,000.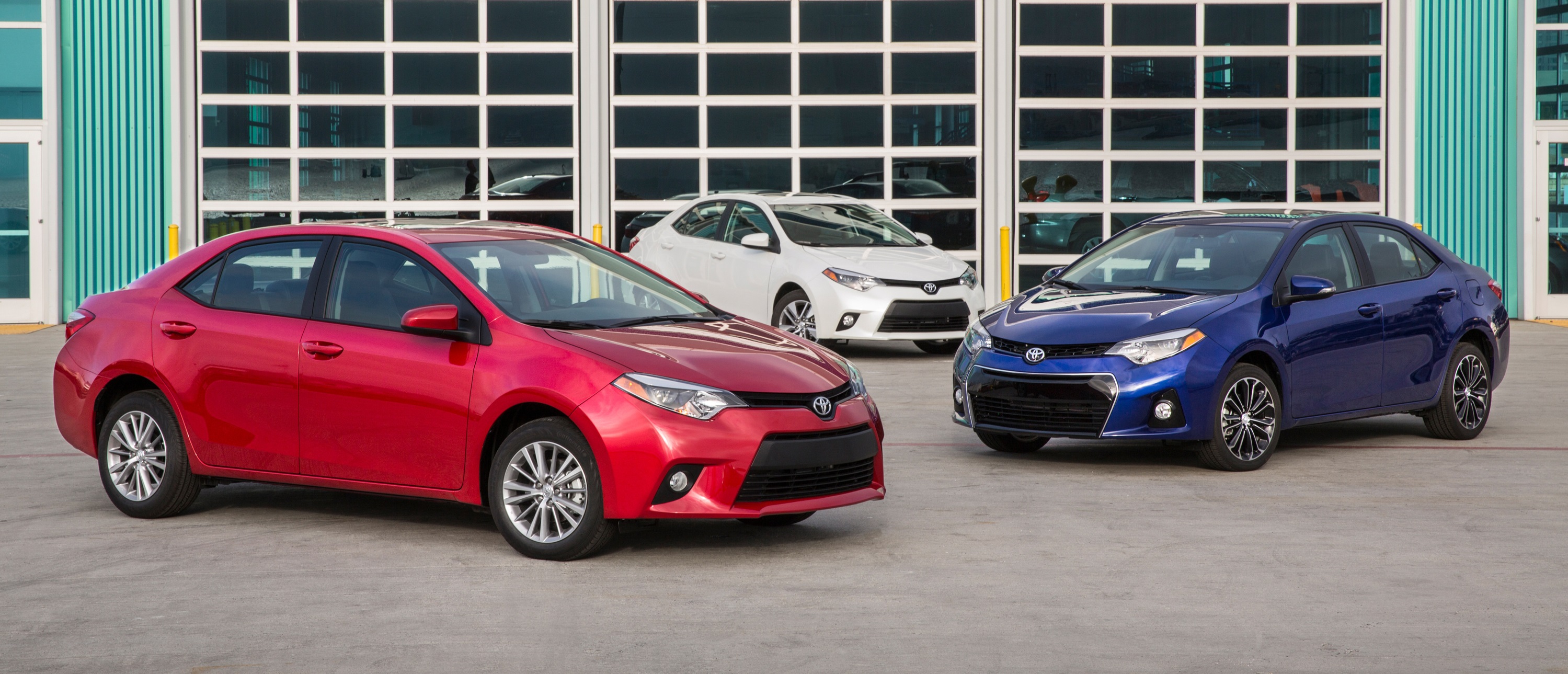 Buying Corollas is something we've been doing for decades as a nation and around the world since 1966, boosting it to the No. 1 spot among the best-selling cars of all time you can still buy – new or used – on a list otherwise dominated by Ford, Honda and Volkswagen.
(Our family did its part by purchasing a Corolla in 2009, which our son still is driving.)
In fact, Toyota has sold more than 43 million Corollas worldwide since first rolling it out. That's almost three times the sales of the No. 10 vehicle on a list initially published by Autos CheatSheet. And almost five times the number of Ford Mustangs at No. 25 on the list.
"The Toyota Corolla isn't very exciting, but it's darn useful," said the CheatSheet. "One quick scan of the roads and you'll likely find generations of Corollas still out there."
So what other vehicles qualify among the 10 best-selling cars of all time you can still buy – new or used?
Well, not the Lada Riva/Nova/VAZ 2101 (No. 5), which is sold only in Russia, although CheatSheet reports that more than 19 million of these cars have been sold since 1970. You also could disqualify the Ford Model T (No. 9), which hasn't been produced since 1927 but sold at least 15 million. Although you probably could still purchase one, it might not be all that practical.
Other than that, you're good to go on the rest of the Top 10 best-selling cars, especially if we add two vehicles to replace the Lada and the Model T. Here is our doctored list in countdown fashion, with 2018 base price, and a short description and price of the oldest model on iSeeCars.com:
10 best-selling cars you can still buy
10. Chevrolet Impala, 14 million since 1958, $27,895, a 1958 in Zebulon, NC, for $39,500.
9. Ford Fiesta, more than 15 million since 1976, $14,205, a 2011 SES in Barre, VT, for $6,500.
8. Volkswagen Passat, 15 million-plus since 1973, $22,995, a 1997 in Benton, IL, for $1,500.
7. Honda Accord, more than 17 million since 1976, $23,570, a 1981 in Ramona, CA, for $2,500.
6. Ford Escort, more than 18 million since 1968, $17,950, a 1990 LX in Mount Holly, NC, for $1,250.
5. Honda Civic, 18 million-plus since 1972, $18,940, a 1982 1500 DX in Willcox, AZ, for $3,510.
4. Volkswagen Beetle, more than 23 million since 1938, $20,220, a 1957 in Charlotte, NC, for $24,850.
3. Volkswagen Golf, 30 million-plus since 1974, $20,910, a 1996 GL in Woolwich, ME, for $495.
2. Ford F-Series, more than 40 million since 1948, $27,705, a 1975 F-150 in Anaheim, CA, for $3,795. America's best-selling truck for more than 40 years and best-selling vehicle since 1983.
1. Toyota Corolla, enough said.
Looking at the 2018 sticker prices, you get some idea of why these vehicles are among the 10 best-selling cars of all time, with the highest, the Chevrolet Impala, coming in at just under $28,000, and lowest, the Ford Fiesta, towing the bargain line at just over $14,000.
But the CheatSheet takes a broader view in The 25 Best-Selling Cars of All Time:
"There are hundreds of different car models sold by dozens of automotive manufacturers each and every year. So when a single model strikes a chord with people, it's generally pretty special."
"The best-selling models are generally ones that have been around for decades, but that isn't the only key to success. They need to stay current and competitive from generation to generation. They have to evolve to appeal to car buyers. Some automakers are very good at this, others, not so much."