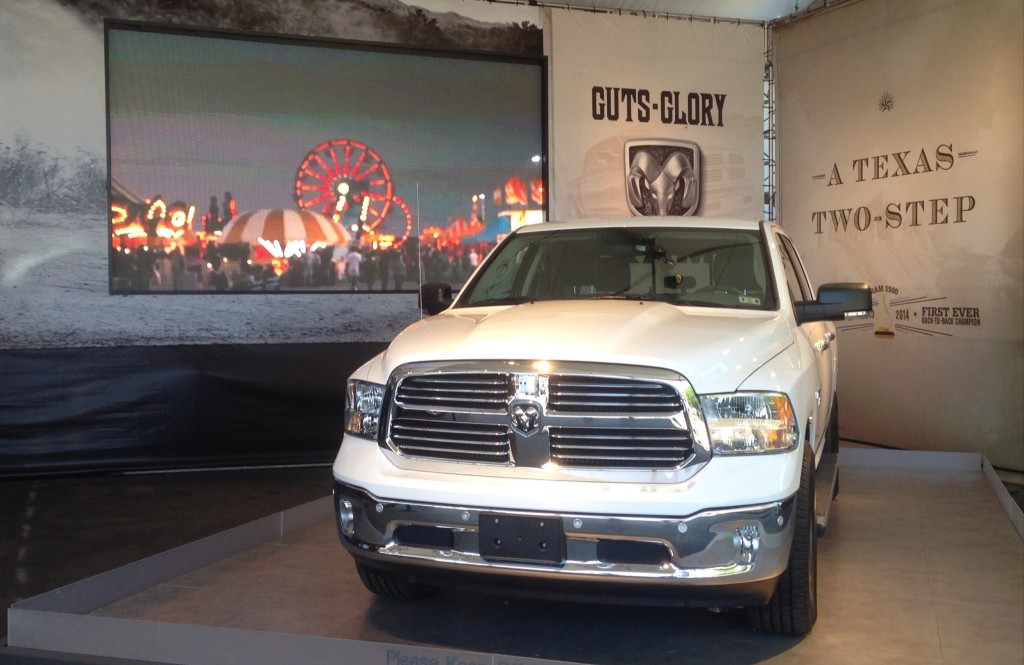 Sure, it's called the State Fair Auto Show.
But in Texas, that may be a bit of a misnomer, since much attention – and much of automakers' marketing effort – is expended on trucks and SUVs.
The approximately 400,000 square feet of indoor and outdoor exhibit space at the auto-and-truck  show, which runs through October 19, includes a 135,000-square-foot outdoor area set aside specifically for trucks, vans and SUVs called, of course, "The Truck Zone."
Five manufacturers, Chevrolet, Ford, GMC, Ram and Toyota, are represented in The Truck Zone, which is located outside the Automobile Building and just off Big Tex Circle.
One in five pickups sold in Texas
"Since one of every five trucks sold in the United States is sold in Texas, if you have a truck, this is where you want to promote it – especially if it's new. And everybody wants to show that their truck has what it takes to compete in Texas," said Jeffery Gilbert, automotive reporter for WWJ News Radio in Detroit and for CBS Radio Network as host to "The Car Chronicles" in a video report from the fair.
"Around three million pairs of cowboy boots visit the fair each year, which makes it ground zero in the truck and SUV marketing wars," reported Richard Truett at Automotive News online. "No state comes even close in sales of trucks and SUVs to Texas, with its 803,721 registrations in 2013, according to IHS Automotive data. California was a distant second, with 662,581 registrations."
Top seller in truck-obsessed Texas
And the top-selling truck in the most truck-obsessed state? Ram, which has won the "Truck of Texas" award twice in a row – and is celebrating at the fair with a giant banner and silver trophy.
See Truett's article for a summary of each manufacturer's plans for its State Fair Auto Show exhibit.
More than 400 new vehicles total are on display, according to a State Fair spokeswoman. The event lays claim to the title of the largest auto show in the Southwest.
Besides The Truck Zone, the show fills the Automobile and Centennial buildings at the fairgrounds.
The 15 vehicle manufacturers represented in the Automobile Building are Buick, Chevrolet, Chrysler, Dodge, Fiat, Ford, GMC and Jeep.  In the Centennial Building, show-goers can find Hyundai, Kia, Lincoln, Nissan, Scion, Subaru and Toyota.
But it's The Truck Zone that Big Tex is watching at the State Fair Auto Show.