Did you miss the deals on 2014 model-year vehicles at the end of the year?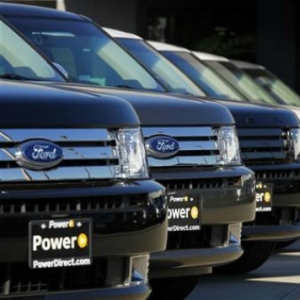 Well, don't despair. You almost certainly can save money if you're willing to shop for a 2014 model instead of a 2015, based on Edmunds.com's Key Insights Report.
And that should be true until there are almost no 2014 models left on dealer lots, the report showed.
While incentives on 2014 models were likely to start the year a little lower on average than those end-of-the-year bargains, they may carry more than three times the incentives available on 2015 models.
"It may appear that a similar 2015 vehicle has the same selling price, but incentives are typically weighted towards the outgoing model year, and that makes all the difference in the out-the-door cost," according to the Edmunds.com report, entitled "Model Year Selldown."
Last January through April, the outgoing 2013 model year included incentives around 7 percent, while incentives on the new model year were around 2 percent.
Incentives on the outgoing model year were highest the last four months of the 2014, ranging from 9 percent in September, October and November to 10 percent in December. Meanwhile, average incentives on 2015 models rose from 4 percent to 6 percent over that same period.
So where do you look for these model-year bargains?
Edmunds.com, which is a resource for shopping and automotive information, has something to say about that as well. As 2014 drew to a close, RAM, Infinity and Ford had the largest inventories on dealer lots, while Acura, Audi and Volvo had the smallest inventories remaining.
Of course, a lot more goes into buying a new car than simply getting a bargain. Looking for a 2014 vehicle now may mean you won't get exactly what you prefer – brand, model, color, options. But if you are flexible, then the model-year incentives may, in fact, make all the difference.
See the Santander Consumer USA blog for more news on auto-, auto-finance and SCUSA-related topics.