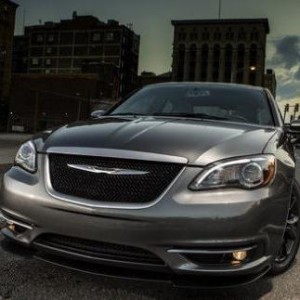 Average Americans can no longer afford to purchase the average new car or truck, according to a new study by Interest.com.
"That's the sobering result of Interest.com's 2014 Car Affordability Study, which determined how much the typical household in the nation's 25 largest cities should be spending on a new vehicle," wrote Craig Guillot in an article reporting the results at Interest.com.
Average residents of only Washington, D.C., can afford the price of an average new vehicle, which, according to Kelley Blue Book, sold for just over $32,000 in 2013.
Meanwhile, the average Tampa or Miami household makes less than half the average vehicle price.
The results point to one important conclusion, Guillot asserted. Most Americans are spending far more than they truly can afford after adding up all the costs associated with their vehicles.
When calculating how much a household can afford to spend on a car or light truck, Interest.com considered three key factors that are commonly referred to as the "20/4/10" rule: a down payment of at least 20 percent; auto financing of no more than four years; and principal, interest and insurance that does not exceed 10 percent of a household's gross income.
"Just because you can manage the monthly payment doesn't mean you should let a $30,000 or $40,000 ride gobble up all such a huge share of your paycheck," says Mike Sante, Interest.com managing editor.
(One way Americans have absorbed the higher new-vehicle costs is stretching out loan terms to as much as six or seven years in some cases, well beyond the recommended four-year term.)
The average residents of 17 cities – including major metropolitan areas such as New York, Boston, Philadelphia, Chicago, Atlanta, Dallas, Los Angeles and San Francisco – have household incomes ranging from 13 percent to 38 percent less than needed to buy the average $32,000 vehicle, the study found. And average residents of five cities, plus Tampa and Miami, have incomes more than 40 percent less.
Still, most Americans buy used cars or trucks – more than 70 percent of all purchases last year – apparently having figured out that they can get a recent model for a lot less than a new one. The average price of a used vehicle sold at dealerships is under $20,000, according to Kelley Blue Book.
"You need to have the discipline and be realistic about what you can buy versus what you want to buy," Karl Brauer, senior analyst at Kelley Blue Book, told Guillot. "Sometimes it can't be both."
Brauer favors buying a certified, low-mileage used vehicle, then "driving it until the wheels fall off."
This is a lesson many Americans learned during the Great Recession, when the average age of cars and trucks on U.S. highways climbed to more than 11 years.
For more on the 2014 Car Affordability Study, see Guillot's article and an infographic at Interest.com.