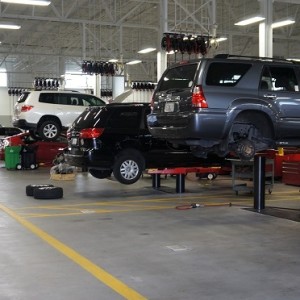 How much will it really cost to own your new car, truck or SUV?
Don't be fooled by the sticker price or your negotiated price when figuring whether you can afford it. There are a lot more expenses to take into account for your budgeting purposes.
For example, the least expensive Hyundai Elantra purchased in Dallas at $17,312 really will cost more than  double that, about $35,777, over five years, according to Edmunds.com's True Cost to Own, once you add in depreciation ($8,212), taxes and fees, financing, fuel, insurance, maintenance and repairs.
Of course, the greatest expense is in the first year, when you take the biggest hit on depreciation, or the amount of value your new car loses once you drive off the dealer's lot, and taxes and fees.
The good news is that all of the competing models on our list should work out about the same. Here they are, with cash price and True Cost to Own for the least expensive models in our Dallas example:
Subaru Impreza – $19,115 more than doubles to $38,659, including $8,706 total depreciation.
Honda Civic – $18,434 increases about 91 percent to $35,236, including $8,216 total depreciation.
Mazda Mazda3 – $19,563 increases about 92 percent to $37,597, including $9,155 total depreciation.
Now, much of the True Cost to Own probably is already in our budget (unless this is a first vehicle) – fuel, insurance, maintenance and repairs, even financing and the taxes and fees starting in year two.
But it is worthwhile noting that the Honda Civic and the Mazda Mazda3 carry a lower True Cost to Own on a percentage basis than the other two models.
All things considered, we seem to be in the right ballpark with our four new car options.
However, if price is your most important factor, our math suggests the Elantra is the new car for you, with the lowest sticker, likewise for lower depreciation costs. Or if the Edmunds.com's True Cost to Own over five years trumps other considerations, then the Honda Civic may be your car.
Let's say the True Cost to Own a vehicle over five years is important, then clearly the Impreza and Mazda3 begin to take a back seat to the other options. But rather than eliminating the Impreza and Mazda3 from consideration, a test drive still may be in order. The idea in our series is not to eliminate all but one vehicle, but to get the number to the right handful of vehicles.
Next week, in Step 5, we'll do our last bit of research before heading to the dealership by looking at Kelley Blue Book's Fair Purchase Price on the Santander Consumer USA blog.
Visit the Santander blog regularly for more news on auto-, auto-finance and SCUSA-related topics.