A win for car shoppers.
That means getting three things they crave from dealerships and lenders: convenience, efficiency and transparency in researching, financing and purchasing a vehicle.
And these are what Santander Consumer USA (SC) seeks to provide shoppers through its new relationship with AutoFi mobile platform, which will allow the Dallas-based, national auto lender to "streamline and simplify the vehicle-buying process for consumers."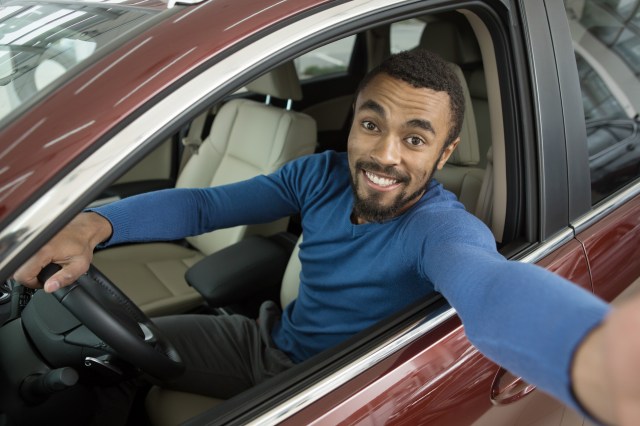 "Santander Consumer USA's digital strategy has always been about connecting consumers to cars they love and want to drive, with payments they can afford," said Rich Morrin, an SC executive. "AutoFi's platform, along with SC's digital platform RoadLoans.com, helps us do just that."
The AutoFi platform connects dealers, shoppers and finance companies to allow the lease or purchase of a new or used car through a dealership's website whether shopping online, in the dealership or both. The company is different than some existing digital platforms, SC said, because it doesn't just prequalify shoppers for a loan on a specific vehicle and it enables them to pick a lending offer themselves.
The aim, according to AutoFi, is to enable shoppers to "purchase vehicles online in minutes, not hours." SC expects it to be available in the second quarter of the year.
AutoFi's network of finance companies provides consumers with a range of real-time financing options and the ability to customize their financing terms, and the platform then can guide consumers through trade-in valuation and optional additional products for their vehicles.
Through the platform, AutoFi says, shoppers can:
Choose a vehicle to purchase online from an AutoFi-enabled dealership.
Fill out an application with AutoFi and get a financing decision in 30 seconds or less on average.
Select F&I products (finance and insurance) that are right for them.
Securely sign financing documents online.
Arrange to pick up your vehicle.
"Santander Consumer USA has a clear focus on using technology to enhance the customer experience," said Keven Singerman of San Francisco-based AutoFi. "Together we look forward to delivering a convenient and transparent vehicle purchase journey."
Santander Consumer USA is a full-service consumer finance company focused on vehicle finance, third-party servicing and delivering superior service to more than 2.6 million customers.
"Customers demand the same digital and e-commerce-like experience when buying a car as they do in other areas of their lives," said Manuel Silva Martinez of Santander InnoVentures, a financial technology venture capital fund of Banco Santander, SC's parent company. "AutoFi is enabling car manufacturers, dealers and car-selling platforms to adapt to the changing customer needs."